Some Comic Creators Weren't Amused by Marvel Hiring J.J. Abrams' Son to Write Spider-Man
Yesterday, we reported on Marvel's big announcement that J.J. Abrams will co-write a Spider-Man comic with his 20-year-old son Henry Abrams, in September, with artist Sara Pichelli and colorist Dave Stewart. Or, as we put it:
It can take decades of hard work to make a name for yourself in the comic book industry, rising through the ranks until you finally have a chance to produce stories about one of the industry's prestigious flagship characters. Or, you could just be a famous movie director and his 20-year-old son and skip right to the big time. *cue America the Beautiful*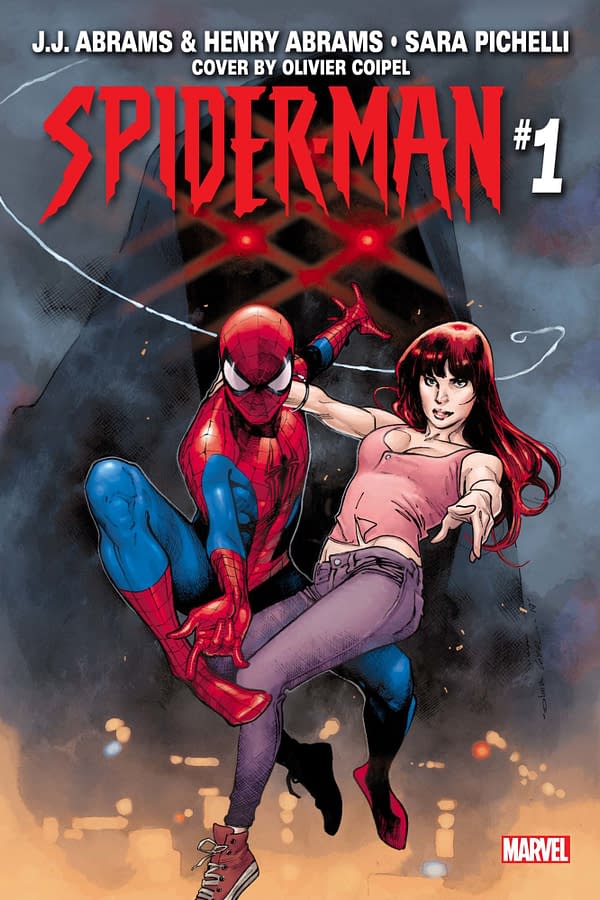 While Marvel is clearly excited to get J.J. Abrams' name on a comic, something they've been chasing down for at least ten years, Abrams appears to be simply discussing the outline with his son, who will do the actual writing of the comic.
It's been wild for me from having worked with writers for many years to work with my son on something and to get pages back after we've talked through an outline.
Henry Abrams has no comic writing experience and even acknowledged the "undeniable privilege" of getting a highly coveted gig writing one of the most popular characters in the world for the number one comic book publisher purely because of who his father happens to be in his interview with the New York Times.
That undeniable privilege hasn't gone unnoticed by some veterans of the comic book industry, with John Layman writing on Twitter:
And receiving replies, such as from Comic Spit's Tim Midura:
Or Joseph P. Illidge:
Or Paul Jenkins:
To which Jamal Igle replied:
And the conversation continued:
Layman notes:
And:
And:
And said that Marvel hardly ever even returns his emails:
But while Layman was the comic creator who went most in-depth on Abrams' hiring, he wasn't the only one. In addition to those who replied within Layman's threads, Gerry Conway also weighed in:
As did Christopher Sebela:
Who also garnered some replies:
And one more post from PJ Holden:
Meanwhile, fan reaction, judging by the replies to Marvel's tweet about the announcement, which followed a four-day teaser countdown, is mixed at best, with many expressing disappointment that the announcement wasn't… something people would actually care about.
But it did get about fifteen times the number of likes as a normal Marvel tweet, not to mention that New York Times interview, so if nothing else, it did seem to accomplish Marvel's most like goal: to get attention for Marvel. But Marvel has never really had much trouble getting attention. It's getting comic book sales that vexes them of late. Will this make a difference?
Post your thoughts in the comments.