We all know that the TMNT Universe will be shaken to its foundations and changed forever by the events of Teenage Mutant Ninja Turtles #100, the conclusion of the City at War storyline. We also know that Sophie Campbell will be taking over as writer/artist after that issue. But in an interview with Newsarama, Campbell dropped some major news about a character she plans to bring to the series: mutant lizard Mona Lisa!
Campbell was asked what her big goals were for her upcoming run, and here's how she replied:
Probably to create a good status quo for Jennika and develop her into a core, indispensable part of the team, and to bring in some of the characters I've always wanted to introduce, like Mona Lisa, and some ideas I've been bugging Bobby about for years. I guess most importantly, though, is just to simply pull it off and have a good time with it and not stress out too much. It doesn't have to be the best TMNT run of all time or anything, I just want to do a good job and bring something personal to the characters that I can be happy with and proud of.
Mona Lisa was created for the original TMNT cartoon back in 1990, originally intended to be a female turtle but changed to a vague lizard-like creature because, according to the TMNT wiki, creators Peter Laird and Kevin Eastman thought "a female turtle was a lame, stupid, creatively bankrupt idea." Yikes! Thankfully, times have changed, or speculators wouldn't be able to get rich off Jennika's recent mutation.
Campell's run starts in December's TMNT #101, and TMNT #100 is out that same week.
TMNT ONGOING #100 CVR A WACHTER
SEP190620
(W) Tom Waltz, Kevin Eastman (A/CA) Dave Wachter
Things have never been worse for the TMNT and their allies, but there's still one desperate gambit to try if the family can come together in time. Will it be worth the cost? Over eight years of TMNT storytelling have led to this game-changing moment! Don't miss it!
In Shops: Dec 11, 2019
Final Orders Due: Nov 18, 2019
SRP: $7.99

TMNT ONGOING #101 CVR A CAMPBELL
OCT190724
(W) Tom Waltz, Kevin Eastman, Sophie Campbell (A/CA) Sophie Campbell
Welcome to the new world of TMNT! After the cataclysmic events of TMNT #100, the Turtles find New York City drastically changed-new factions and enemies are on the rise, and allies are in short supply. The Turtles discover that in order to survive they will need to work together like never before!

An exciting new era for the TMNT, and the perfect jumping on point!
A Turtle story unlike any you've seen, written and drawn by TMNT superstar Sophie Campbell!
Kevin Eastman and Tom Waltz will be back with even more TMNT in 2020!
In Shops: Dec 11, 2019
Final Orders Due: Nov 18, 2019
SRP: $3.99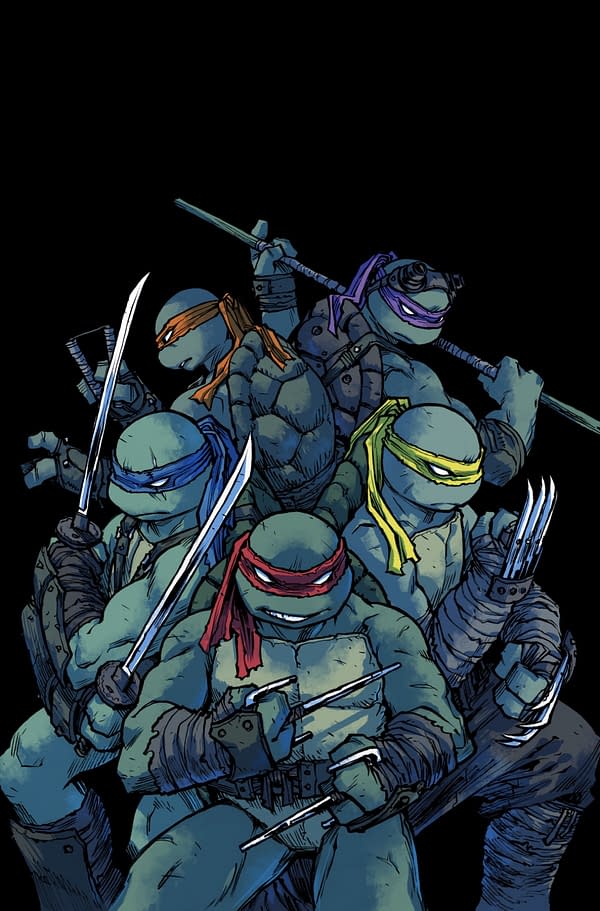 Enjoyed this article? Share it!