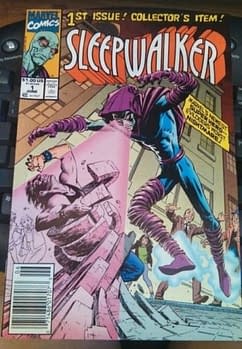 One week ago, someone bought a copy of Sleepwalker #1 on eBay. No one has bought an issue since.
Today, eleven copies were bought.
Something is up. I think I know what it might be, but right now, Sleepwalker #1, often a much derided book from the nineties, is being hoovered up for $4.50 or below.
If you have access to any copies, maybe you can sleepwalk into the gold rush…
And maybe that cover line about being a collectible item has finally paid off.
Enjoyed this article? Share it!