Spider-Man Beyond – Trademarks, Salaries And Spoilers, Today
Spider-Man Beyond! Ben Reilly is the new Spider-Man, as paid for and bought by the new Beyond Corporation in the current Amazing Spider-Man and spin-off titles. In Amazing Spider-Man #76 we had learned that Peter Parker had lost his trademark to Spider-Man as Ben Reilly was in the Spider-suit.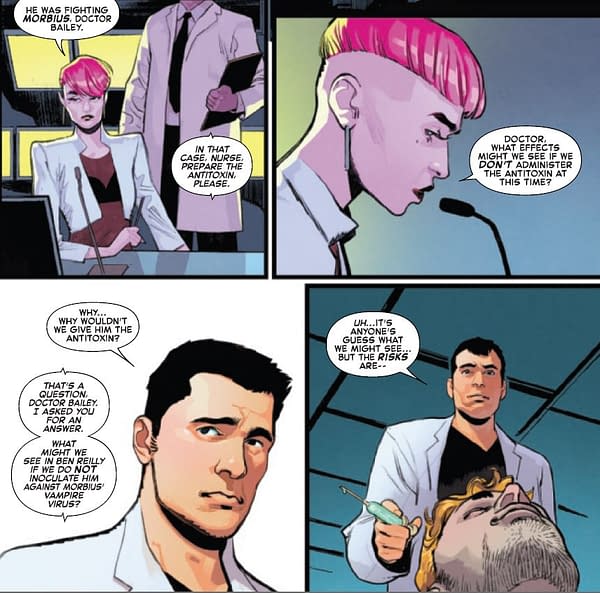 In today's Amazing Spider-Man #78, the scientists at the Beyond Corporation and exploring just how much leeway they have over their property after Reilly is bitten by the science vampire Doctor Morbius.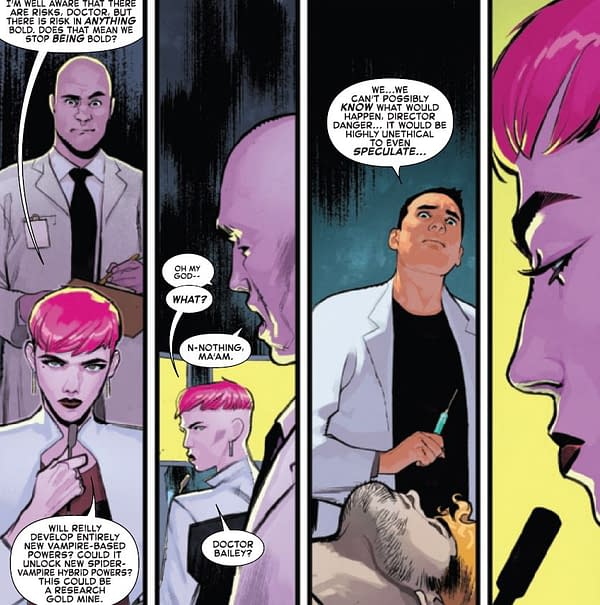 While Misty Knight, and the other Heroes For Hire agents paid for by the Beyond Corporation are very aware of what that cheque buys them.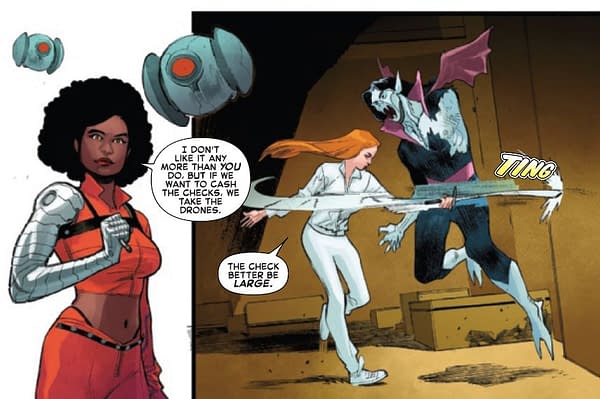 But there are other Spider-Men on the scene as well, such as Miles Morales, who is sporting a very different looking suit now.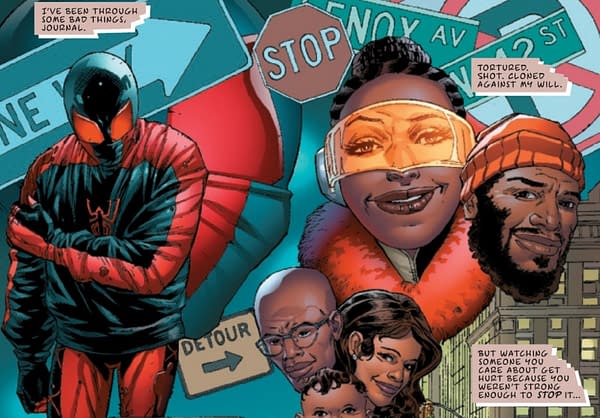 However, as trademark lawyers know, it's not just what you look like that matters.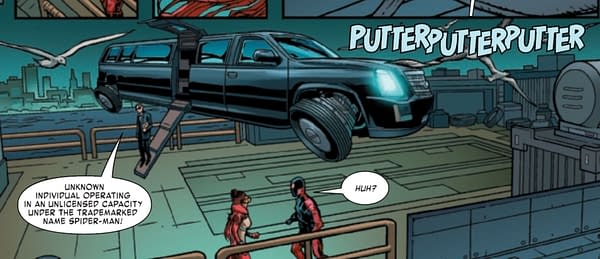 It's all about the mark you trade under.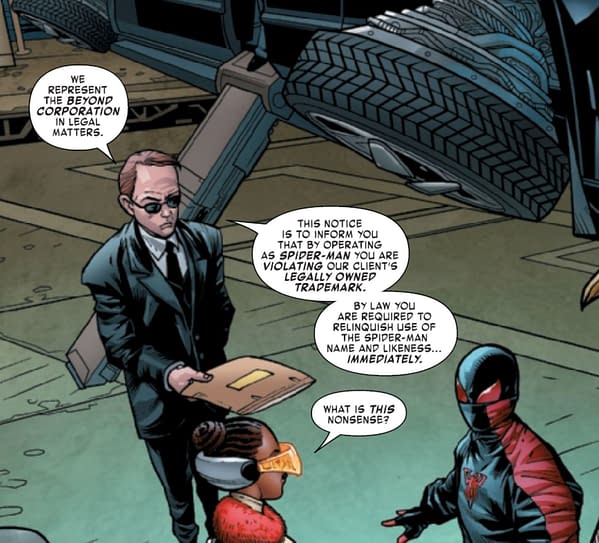 Is he really trading under the mark though? Calling yourself Spider-Man is no more than calling yourself McDonald. It all depends on whether you put that name on a sign, business card or website, and have some kind of business dealings. If you were a vigilante called the Hamburglar, you'd probably get away with it. Of course, in the Marvel Universe, the law may have been changed to allow corporations to sue. In which case, Wonder Woman and her tribe should look out for Jeffrey Bezos.
AMAZING SPIDER-MAN #78
MARVEL COMICS
SEP210820
(W) Kelly Thompson (A) Sara Pichelli (CA) Arthur Adams
Ben Reilly's second real outing as Spider-Man pits him against MORBIUS, and it DOES NOT GO WELL! The full support of Beyond gets tested as Morbius puts the hurt on Spidey in a big way. RATED T+In Shops: Nov 10, 2021 SRP: $3.99

MILES MORALES SPIDER-MAN #32
MARVEL COMICS
SEP210991
(W) Saladin Ahmed (A) Christopher Allen (CA) Taurin Clarke
Taskmaster (fresh off an on-screen debut in BLACK WIDOW) attacks Spider-Man and Starling, interrupting their…. date?! Miles must race the clock to save his date and his own life against one of the most dangerous villains in the Marvel Universe. Plus, the return of an old friend-Ironheart! RATED TIn Shops: Nov 10, 2021 SRP: $3.99