Marvel Comics has told retailers that on June 19th, they will be getting Spider-Man Start Here sampler comic books for free, with previews of current Spider-Man titles as well as the upcoming Absolute Carnage event. The bigger the store, the more free copies they'll get, and retailers can pay a nominal amount to get more copies. But they'll all come in bales of twenty-five.
This has been tied into the Spider-Man: Far From Home release on July 5th in the US and July 3rd in the UK. We don't have a visual on it yet, but this is how the recent Avengers sampler looked for a certain film in cinemas now…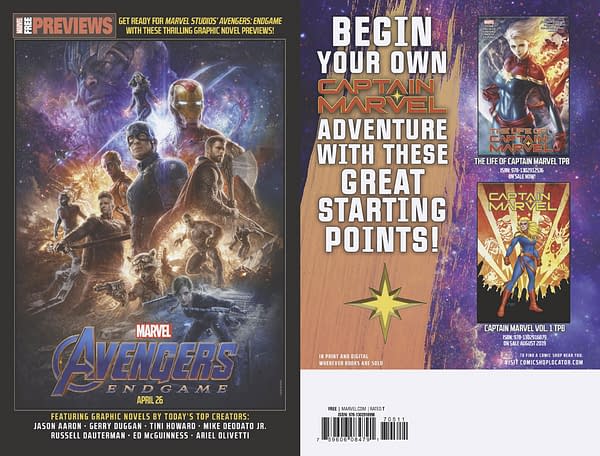 So, look for something a bit like that, I guess…
Enjoyed this article? Share it!