Posted in: Comics | Tagged: barbara gordon, batgirl, Batman, bryan q miller, Comics, dc, nightwing, robin, smallville, spoiler, stephanie brown
---
Stephanie Brown Dropped From Smallville In Favour Of Barbara Gordon?
It was the news that fans of the DC character Stephanie Brown had been waiting for for. Spoiler, Robin, Batgirl… this character had played a number of roles in Batbooks over the years but fans believed she had repeatedly received short shrift from DC Comics. And recently in the DC New 52, she vanished completely and was replaced as Batgirl by Barbara Gordon.
Then, recently, it was announced that Stephanie Brown would be the Nightwing character appearing along a young Batman in the Smallville 11th Season digital first comic.
Writer Bryan Q Miller was originally quoted as saying "Bruce can be somewhat of an angry man. Stephanie's personality is so can-do and unsinkable and bright, so it's very much on purpose on Bruce's part that he has a good cop going out on patrol with him every night."
But it seems that creative decisions on the title have changed.
Bleeding Cool's Peter S Svensson reports from San Diego Comic Con "if what my mysterious but sources says is true, Stephanie Brown will not be appearing in upcoming issues of Smallville Season Eleven as Batman's sidekick Nightwing. Which had been previously announced by writer Bryan Q. Miller (who just also happened to write Stephanie's solo series as Batgirl). The report I received says that last minute editorial changes have replaced Stephanie with Barbara Gordon, recoloring the art and changing dialog to boot.
"Yes, once again, Stephanie Brown gets replaced by Babara Gordon."
One, two three…
[youtube]http://www.youtube.com/watch?v=YBCq8XDgrP0[/youtube]
Of course, some enterprising fan could ask for confirmation at a DC panel. The DC Access All Areas panel at San Diego Comic Con is today, at 3.15pm.
---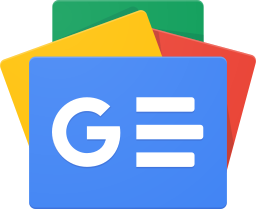 Stay up-to-date and support the site by following Bleeding Cool on Google News today!