Posted in: Comics | Tagged: Comics, entertainment
---
Steve Dillon, Greatest Living Englishman, Dies Aged 54 Many will know Steve Dillon as the co-creator and artist of Preacher. Working with Garth Ennis on Punisher, then with Daniel Way and currently with Becky Cloonan.
But his legend goes back far further, an intrinsic figure on the British comic book scene and one of the co-creators of the seminal music comics magazine Deadline that launched the careers of Jamie Hewlett, Philip Bond and so many more, and was so influential to an entire generation.
He co-created the character of Absolom Daak for Marvel, he drew for Warrior Magazine and 2000AD and he joined Garth Ennis working on Hellblazer, redefining the character of John Constantine before the success of Preacher hit.
And today his brother, comic creator Glyn Dillon confirmed the news. We knew he'd been sick in recent years but, of late had been teetotal. He'd slimmed down dramatically and his workload was ramping up, drawing both The Punisher at Marvel again, and Scarlet Witch. He was going to shows across the world, and with the TV adaptation of Preacher, getting all the kudos again. He still hit the bars, though now with a glass of lemonade, and remained the life and soul. He would always have a kind word to see me – but then that was true of everyone who came up to say hi.
Just the other week at New York Comic Con, I was called on by DC Comics publisher Dan DiDio to recommend a comic for someone who just hadn't read comics before.
I said Preacher, for Steve Dillon's art, a master of crafted simplicity who could draw the eye from panel to panel. DiDio said that surprised him, but it's the truth. Steve Dillon was one of the best comic book storytellers there was. It also happened that he was a true gent to match. Ironically, of course, I'm writing this as I'm off to the pub with a bunch of comics folk. We will cheer him on, as a grand master of the form, but also an inspiration to be a better person.
He was the greatest living Englishman. 2016 has just been the cruelest.
Our commiserations to his family and friends. He had so many who called themselves that. And they were right to.
The lemonades are on me.
---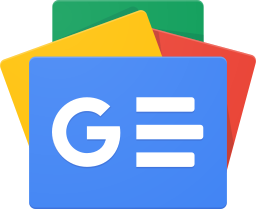 Stay up-to-date and support the site by following Bleeding Cool on Google News today!