Posted in: Comics | Tagged: amazon, Comics, comixology, entertainment, steve marmel
---
Steve Marmel Has Lost His ComiXology Comics? Here's How To Get Them Back On iOS And Android Steve Marmel writer and producer of the likes of including The Fairly OddParents, I Am Weasel, Danny Phantom, Family Guy and Yin Yang Yo!, Sonny with a Chance, and more (with his seventeen thousand twitter followers) wrote,
So now, not only is it impossible to buy new stuff on the iPad, but it's impossible to access my old stuff.

I get it. Amazon came in, bought the app, wants to make it Kindle specific and they're screwing the iPad owners. That's fine. I can't fault them for that.

But I want my money back.

Every dime. For every book I bought.

I will wait for a new app, that works as easily as Comixology did, and then I will buy those books again.

But you sons of bitches owe me for what I can no longer enjoy.

Every penny. For every book. That is now a nightmare to read.

And if somebody doesn't start the class action suit, I am offering myself up to be client #1.
Have you tried everything, Steve? For iOS devices…
If you're having trouble finding books that were previously available to you in the original comics app, visit the old app, tap the Purchases tab, then then tap Sign In.
Here you can log into your comiXology account or create a new one. Then tap the Restore button in the top left corner. After a moment, your Apple ID purchases will be synced to your cloud-based comiXology account. When you return to the new iOS app, comixology.com, or any other comiXology platform, you'll be able to see your fully synced-up comiXology account.
If you have already deleted the old app, you can redownload it from the Purchased tab in the App Store.

If you're having trouble signing into your account, or if you haven't reset your password since March 6th, tap the Forgot Password link in the app or follow this link: https://www.comixology.com/forgot

If you're still noticing that not all of your comics are showing up in your comiXology account, it's possible that some of your Apple ID purchases were synced to a different comiXology account. No worries, send them an email and they can work to merge multiple accounts.
And not forgetting those Android folk,
To see all the comics tied to your cloud-based comiXology account, but aren't necessarily downloaded directly to your device, hop over to the Purchases section. Tap the Featured tab in the upper-left corner of the Store side of the app, then tap Purchases.
Again, it's possible you may have used a different comiXology account in the app before. No worries, send them an an email to merge multiple accounts.
Does that work, Steven?
---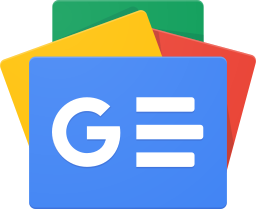 Stay up-to-date and support the site by following Bleeding Cool on Google News today!