Stuart Moore, June Brigman and Roy Richardson are launching a second season of their cats-in-space comic book Captain Ginger, as well as a collection of their first season, in Ahoy Comics' February 2020 solicitations. And Second Coming is getting its first collection as well.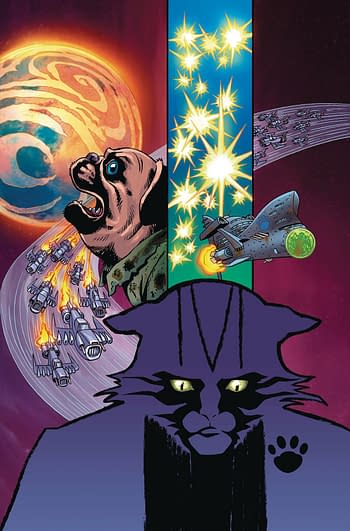 CAPTAIN GINGER SEASON 2 #1
DEC191348
(W) Stuart Moore (A/CA) June Brigman, Roy Richardson
The acclaimed saga of cats in space returns for a devastating second series! Captain Ginger and his feline crew embark on a vast, six-issue adventure when they follow a mysterious hyperspace signal to the home of their unknown canine "cousins." But trouble aboard ship may doom them before they even meet the dogs! Created by writer Stuart Moore (Bronze Age Boogie, Batman: Nightwalker) and artist June Brigman (Power Pack, Star Wars novels), and featuring the usual AHOY selection of extra features!
In Shops: Feb 05, 2020
Final Orders Due: Jan 03, 2020
SRP: $3.99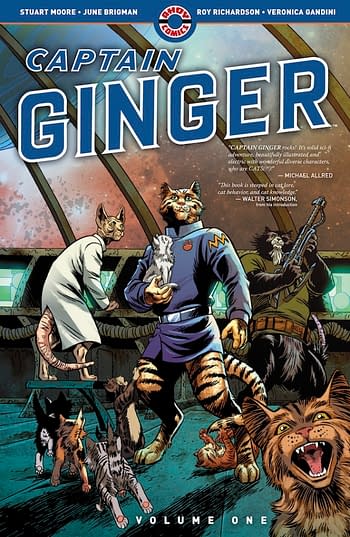 CAPTAIN GINGER TP VOL 01
APR191333
(W) Stuart Moore (A) June Brigman, Roy Richardson, Veronica Gandini
Now in one volume: the acclaimed tale of a starship run by cats! The intrepid Captain Ginger struggles to keep his fellow felines united against a hostile universe-and their own worst feline instincts, too. Featuring the entire original miniseries, plus two rare extra stories and a sketchbook of character designs. Introduction by Walter Simonson (Thor, Ragnarok).
In Shops: Jun 05, 2019
SRP: $15.99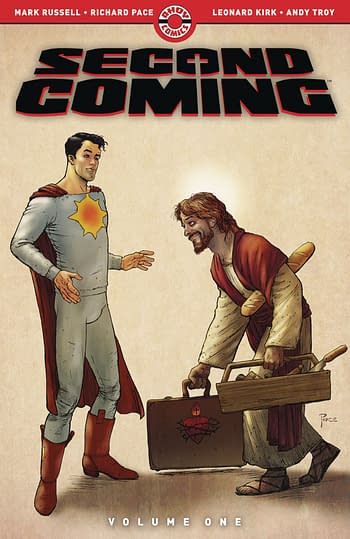 SECOND COMING TP VOL 01
DEC191347
(W) Mark Russell (A) Leonard Kirk, Amanda Conner (A/CA) Richard Pace
The book everyone's talking about, by award-winning writer Mark Russell (Wonder Twins, The Flintstones) and artist Richard Pace (Pitt, New Warriors) …now in one volume! God commands Earth's mightiest superhero, Sunstar, to accept Jesus as his roommate and teach him how to use power more forcefully. Jesus, shocked at the way humans have twisted his message over two millennia, vows to straighten them out. Collects Second Coming #1-6.
In Shops: Feb 26, 2020
Final Orders Due: Jan 03, 2020
SRP: $19.99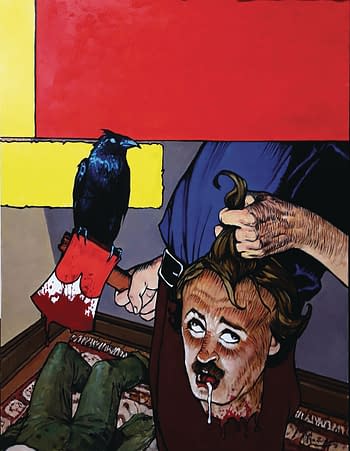 EDGAR ALLAN POES SNIFTER OF TERROR SEASON 2 #5 (OF 6) (MR)
DEC191350
(W) Alisa Kwitney, Rick Geary, Hunt Emerson (A) Rick Geary, Mauricet, Hunt Emerson (CA) Richard Williams
More monstrous manglings of Poe's imaginings! "Berenice" is bitten by Alisa Kwitney and Mauricet! Rick Geary dismantles "The Man That Was Used Up!" EXTRA! Another vile episode of "Poe and the Black Cat!" PLUS! Provocative prose and pictures! Painted cover by Richard Williams (MAD).
In Shops: Feb 19, 2020
Final Orders Due: Jan 03, 2020
SRP: $3.99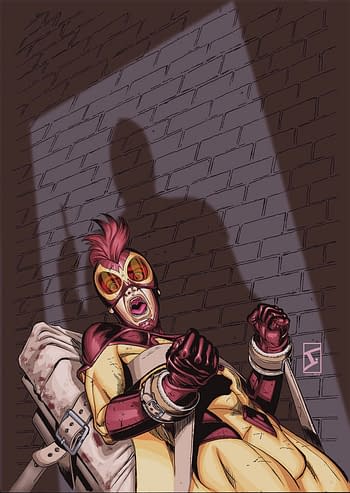 DRAGONFLY & DRAGONFLYMAN #4 (OF 5) (MR)
DEC191351
(W) Tom Peyer (A) Peter Krause (CA) Jamal Igle
With Stinger grounded at the Bughouse, Dragonfly is left alone to face the brute force of Kaktus! Meanwhile, on Earth Alpha, Dragonflyman puts his life in the hands of his sidekick who controls his fate with the push of a button – literally! PLUS! An assortment of prose and illustrations to entertain and astonish.
In Shops: Feb 12, 2020
Final Orders Due: Jan 03, 2020
SRP: $3.99
Enjoyed this article? Share it!