The Suit, Created by 'Scout Moriel' – and Jim Lee – From DC Comics
There are a whole raft of comic books created by the big companies that rarely get seen by comic book buyers. Special projects, comic books commissioned for a marketing firm to promote their client using familiar comic book characters, or even special jobs for special people for special occasions such as birthdays, limited to a very small number, often with big names attached that the very kind of collectable market who would value such things are sometimes blissfully unaware of.
Such as The Suit #1 by Scout Moriel and Eddie Nunez, published in 2014 to a very small, select group.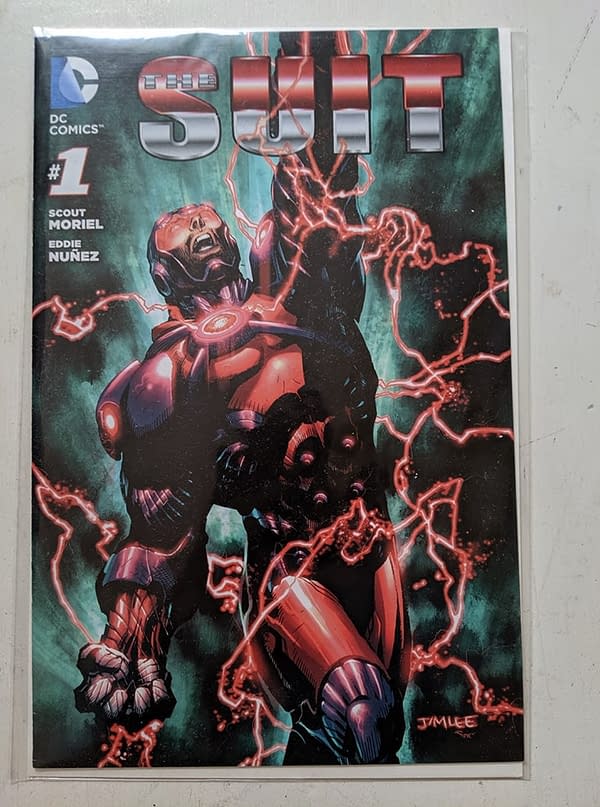 Featuring a cover and character designs of The Suit, from DC Comics publisher Jim Lee.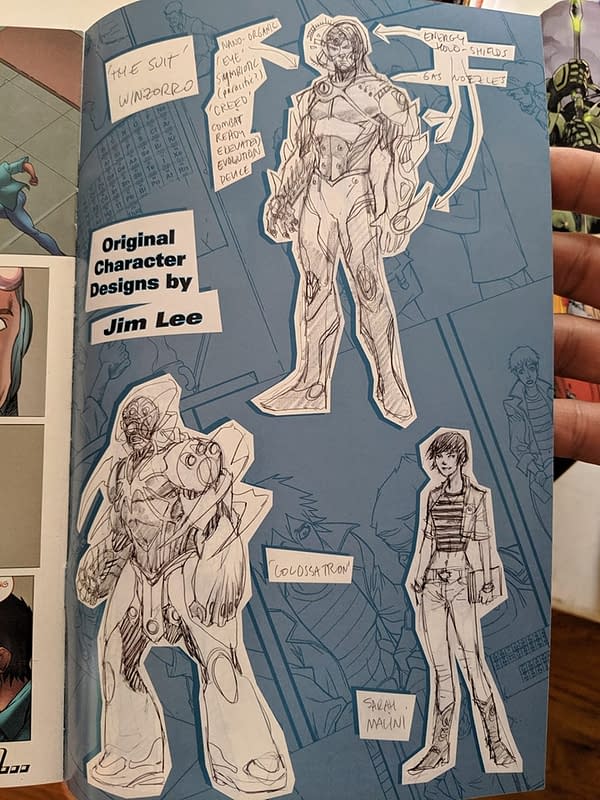 Eddie Nunez is rather well known these days, working on DC Universe Online, and books such as Fanboys Vs Zombies, Flashpoint, Ame-Comi Girls, Catalyst Prime and Valen The Outcast, but Scout Moriel was a mystery. I discovered that it was a pen name. That the circumstances of the creation of the comic came via the Make-A-Wish Foundation, after 'Scout' was diagnosed with Crohn's Disease. It's something he continues to undergo treatment for but is very much still with us and writing under his real name.
He tells me that he chose a pen name to avoid any online drama linked to his actual name coming anywhere near the book, which is also why I'm not using it now, but he was happy for me to mention the comic book's existence. And to let people know he's still alive and kicking.

And yes, he does still have a number of copies left… he didn't realise that anyone might be interested in seeing such a comic, but I have put him touch with some who very much are.