Bleeding Cool has been mining articles from DC's May solicitations all morning after Rumourmonger-in-Chief Rich Johnston "obtained" a copy of the catalog while everyone else in the U.S. was on holiday. As a result, the sweet, sweet clicks are all ours as other websites are forced to stew in the juices of their own embargo agreements.
Earlier today, Johnston, who told us "pip pip" in response to inquiries about the leaked solicits, posted an article looking at continuity across the comics written by "The Great One" Brian Bendis. But speaking of continuity, "The Great One" plans to make some changes that will rock the DC Universe to its core in May's Superman #11.
From the solicit:
The drama of the House of El tears the galaxy in half as Superman and his son are forced to confront his father about the secrets of Krypton in front of the gathered heads of the galaxy. Superman makes a bold choice that will forever change his relationship to the Earth, the Justice League and his family. Witness one of the most important chapters in Superman history!
Superman is a pillar of the DC Universe superhero community, idolized by his peers. What "bold choice" will Bendis have Superman make that could change that?
Well, we all remember the time Superman renounced his U.S. citizenship back in 2011, in Action Comics #900.
Though the Man of Steel has backpedaled on his anti-American agenda since then, could Superman be planning this time to renounce the entire Earth? Your speculation is as good as ours, so post it in the comments.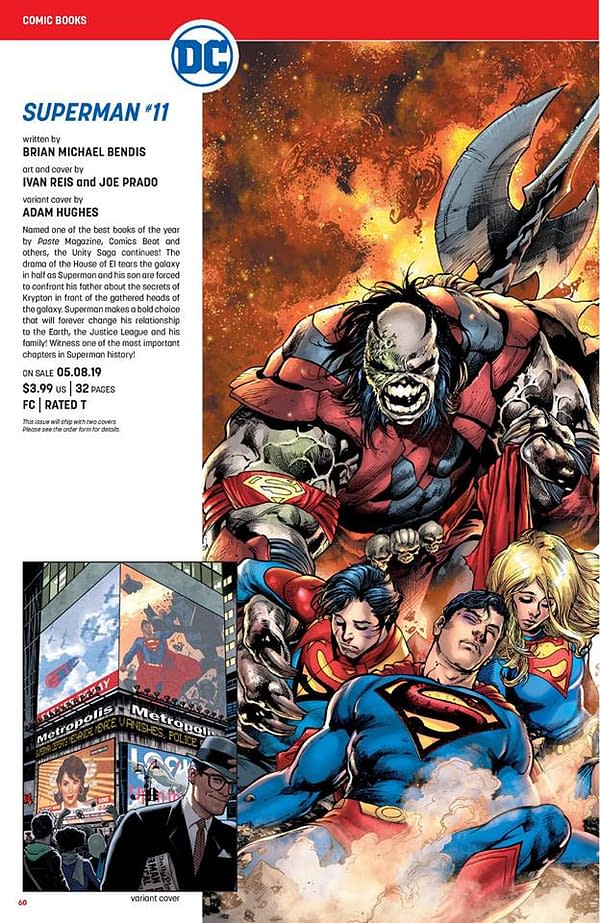 Enjoyed this article? Share it!