More from the women and men at Bleeding Cool, and their successful hauls from the convention, photographed, mostly on their hotel beds, as is traditional. Including three of the thousand famed and desired Rocket Raccoons. Take them from us at your peril, these are NOT going on eBay.
First, my swag… Of course, my real swag was stories. More to be researched and revealed over the next few days…
Hannah Means Shannon's Rocket Raccoon guards her swag from any intruders.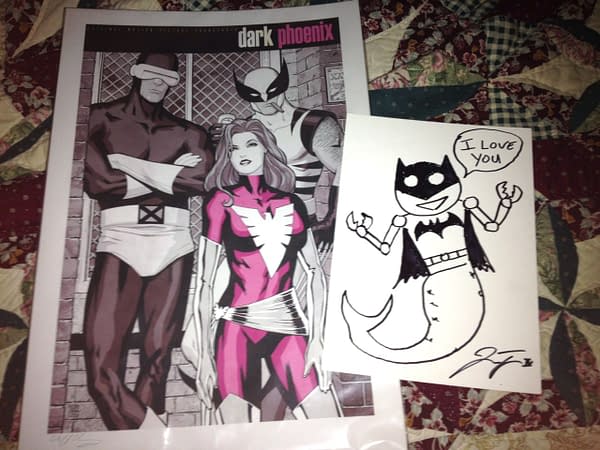 Patrick Willems found love…
Sofia Annunziata's needed two beds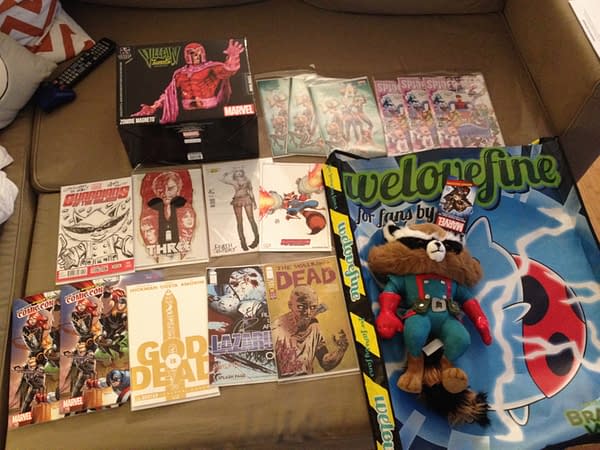 Marq Romero preferred a more prone raccoon…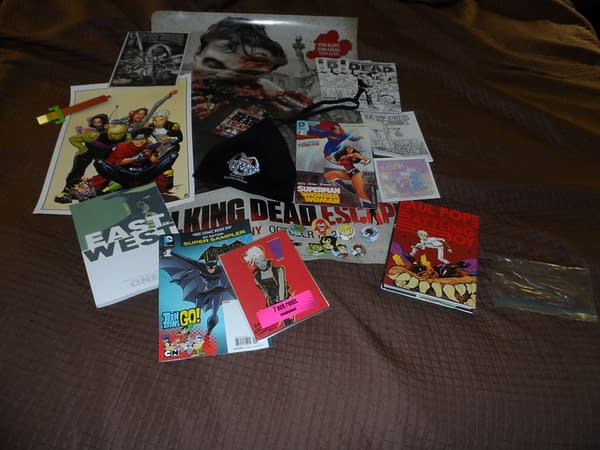 Joseph Davies' showed off his Waking Dead Escape chops.
Dan Hart ( he was so very keen this went up!)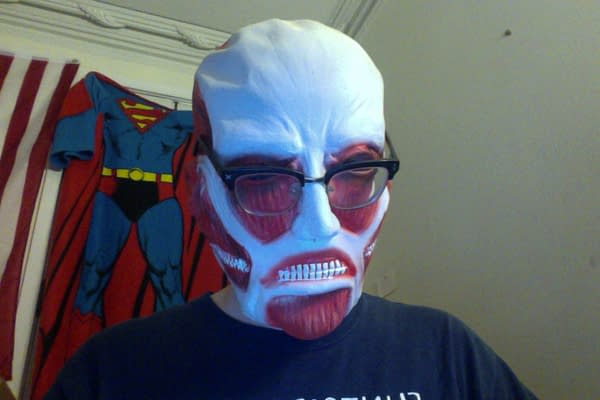 Peter Sailer bought just one thing… but it was worth it!
So… what did you get? Anything as cool?
Enjoyed this article? Share it!