Of late, Marvel's Immortal Hulk has been described as their version of Alan Moore, Steve Bissette, Rick Veitch and John Totleben's Swamp Thing. Creating a horror comic with storylines ripped from the headlines and an overall environmental theme, as well as exploring power structures, activist movements, economic theory, a lot of body horror and what happens when you hit someone really, really hard.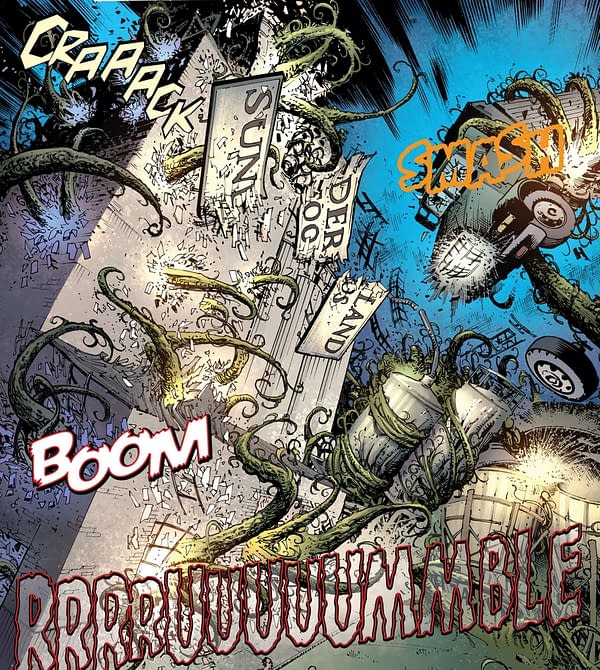 Well, it appears that DC Comics are a little narked at Marvel stealing their thunder, and in lockdown, released a new series Swamp Thing: New Roots as a digital-first-but-previously-appeared-in-Walmart comic by Mark Russell, Marco Santucci and John , to steal it back. The Beet Goes On, we have a destructive environmental revenge force against capitalism, with Swamp Thing going up a firm formed by the classic Swamp Thing villain Avery Sunderland, Sunderland Foods, and their use of the very real 'terminus seed' which Swamp Thing handle provides some narration.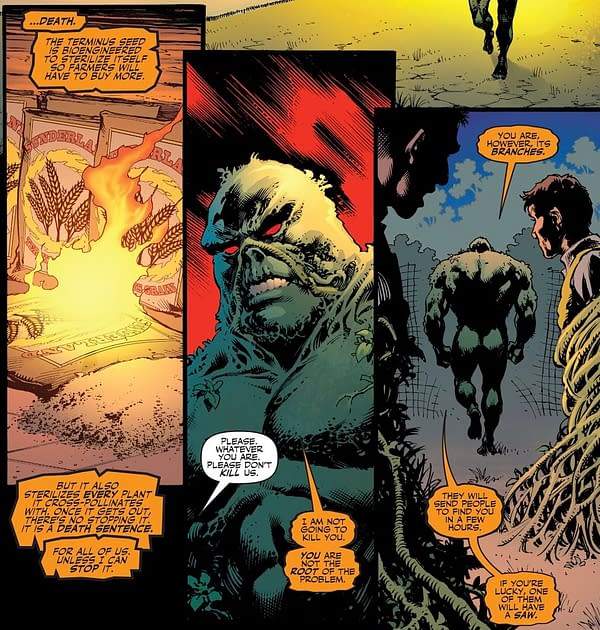 We have the villainous Sunderland corporation, for added exposition, though they have managed not to have a Minotaur as their CEO. That we know.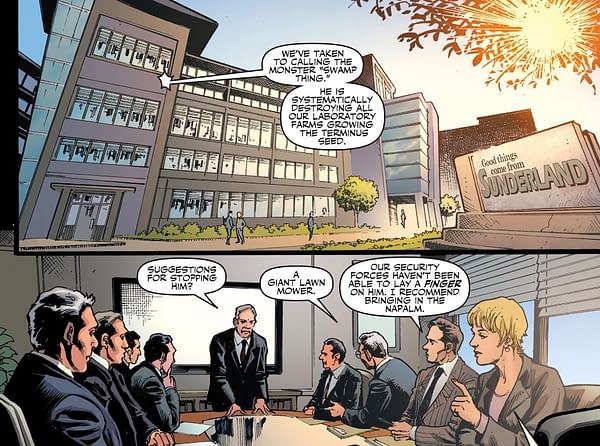 Even more on the power differential between those at the bottom and at the top of such power structures, with Swamp Thing's actions seen as either effective or ineffective, depending where they are enacted.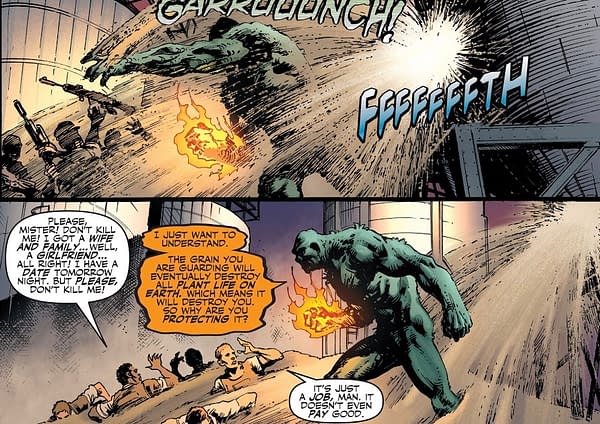 With the Sunderland corporation intending to capture Swamp Thing and turn him into a commercial and corporate enterprise with the results.
With a heavy touch of the body horror, with plants and meat intermingling, the red and the green, with everything in the wrong place.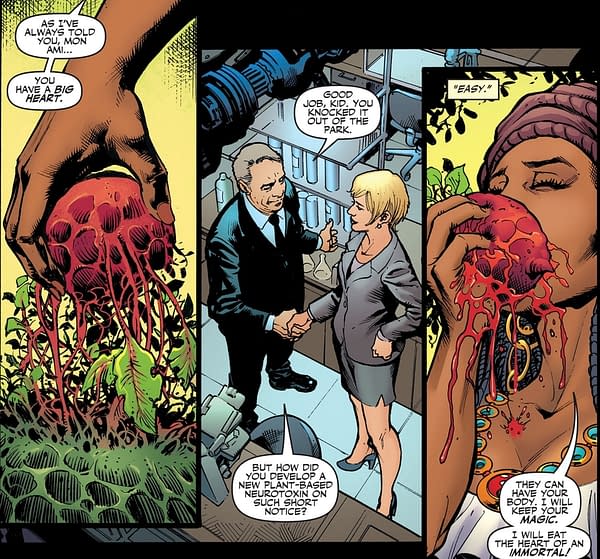 We even get a Tales Of The Unexpected-style twist at the end. Now, of course, all this sort of thing was de rigeur of classic Swamp Thing, but something we haven't seen for a while, allowing the likes of Immortal Hulk to steal the vines and tendrils of its skin and become a smash hit critically and commercially. Could this be the moment that DC starts to take it all back?
Swamp Thing: New Roots #1 is available digitally now, with #2 to come.
Enjoyed this article? Share it!