Dynamite are definitely ezpanding their licensed young adults graphic novel range. They sold out of their first Charmed Mange OEL graphic novel in ten days, have a new Nancy Drew & The Hardy Boys OGN coming out in June and joining it is the first Sweet Valley High original graphic novel, created in conjunction with the franchise creator Francine Pascal.
Sweet Valley High: Academic All-Star? reboots the Sweet Valley High world, written by Katy Rex, drawn by Devaki Neogi and coloured by Pippa Mather. The original series of books debuted in 1983 from writer Francine Pascal and grew into 181 novels, with further spinoffs adding up to over 400 books and a TV series in the nineties that ran for four seasons starring Brittany and Cynthia Daniel.
The usually impulsive and rash Jessica develops a crush on her new Shakespeare teacher, motivating her to model herself on her regimented and sincere sister Elizabeth. Will people start mixing the two girls up? Will Jess fall back on her ways only for Liz to straighten everything out?

For writer Katy Rex, Sweet Valley High is a lifelong love, "I have been an absolute bookworm my whole life and I transitioned from Sweet Valley Twins to Sweet Valley High, and in a lot of ways I grew up alongside Jessica and Elizabeth. They're timeless characters, so much so that it's practically intuitive to see how they would feel and act in any era. My lifelong experience with the books really allowed me to nail the voices and the feeling of the series. This is absolutely classic Sweet Valley and it's equally absolutely 2019."

"Sweet Valley High is a book I read as a teenager and to actually be on art duty in the translation to the graphic medium is a dream to me!," said artist Devaki Neogi. "I have spent the large part of a year on this book and the entire team of Katy, Pippa, Cathy and Joe (Rybandt – editor) have been fantastic to work with.

"Sweet Valley High is such a prolific hallmark of young readers fiction and we are proud to be bringing it to graphic novels for the first time," said Nick Barrucci, Dynamite Publisher/CEO. "Francine Pascal has been a joy to collaborate with and we're lucky to have such a passionate writer like Katy. Sweet Valley Fans of all ages will love this book!"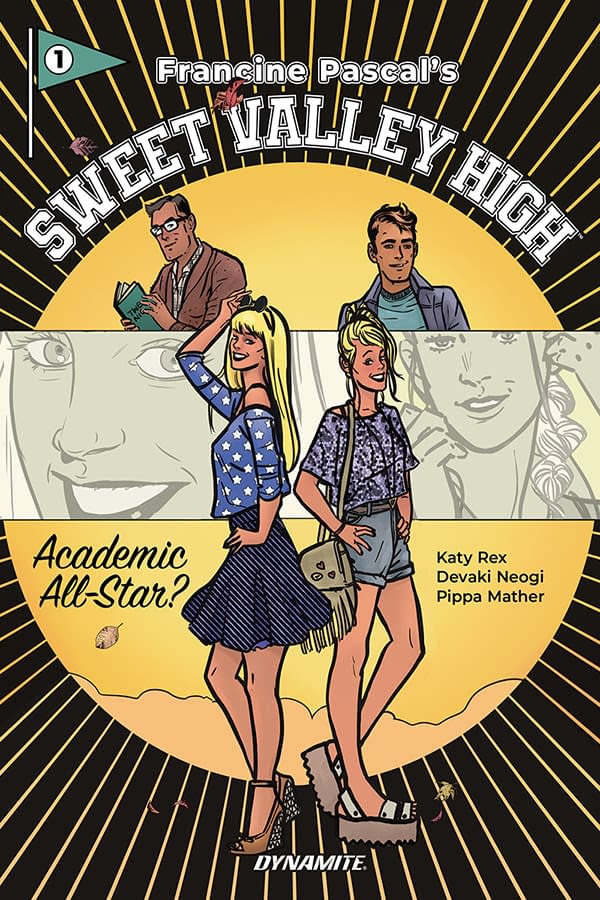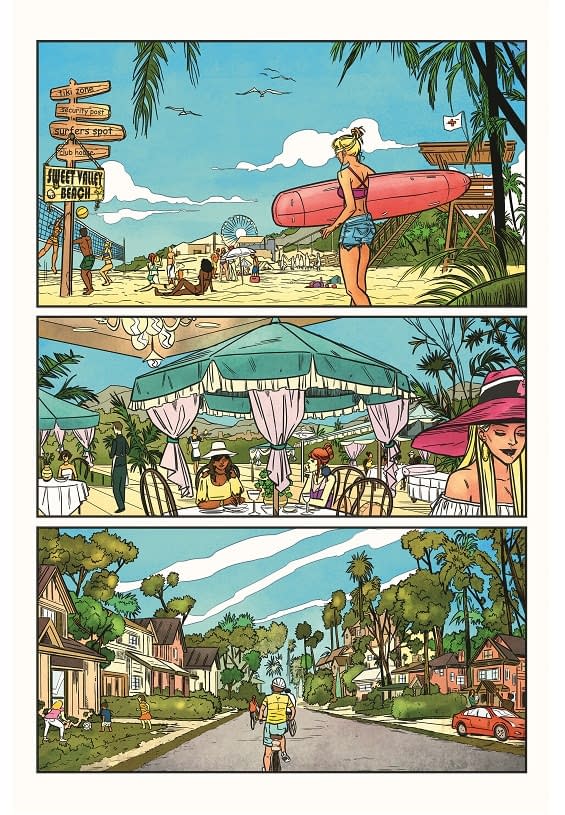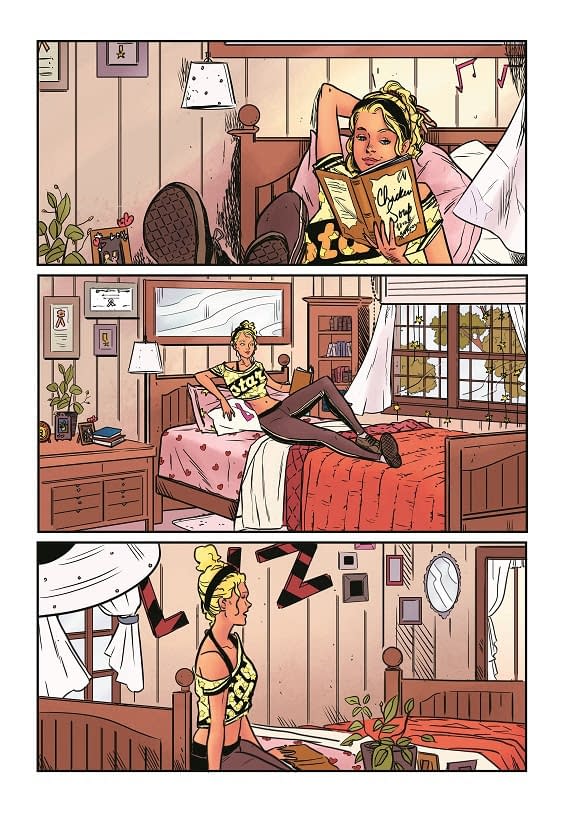 Enjoyed this article? Share it!