Ted Kord, the Blue Beetle, to Become Part of the History of the Justice League Again
Ted Kord is the second version of the Blue Beetle character, created by Steve Ditko and first appearing in 1966.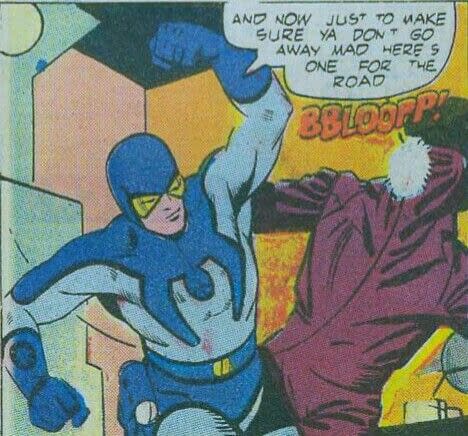 Created for Charlton Comics, later acquired by DC Comics in the eighties, he's an inventor and an athlete who put his brains and brawn to superheroic use.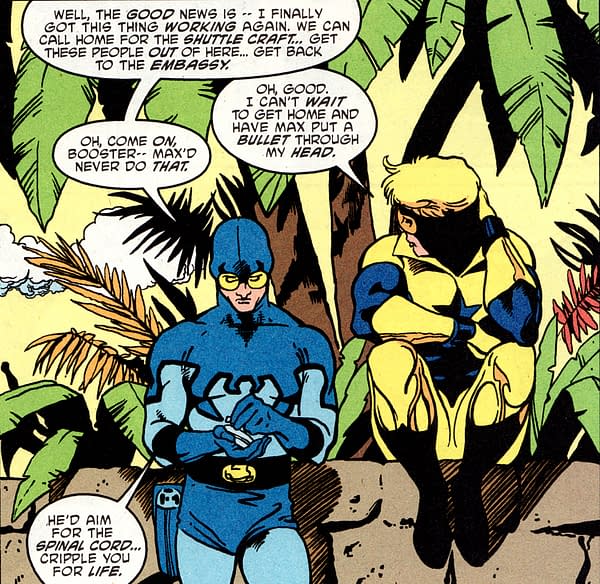 The basis for the Nite Owl character in Watchmen, he was an integral member of the sitcom-style Justice League series launched by Keith Giffen, JM DeMatteis and Kevin Maguire, and was given a natural buddy status with Booster Gold.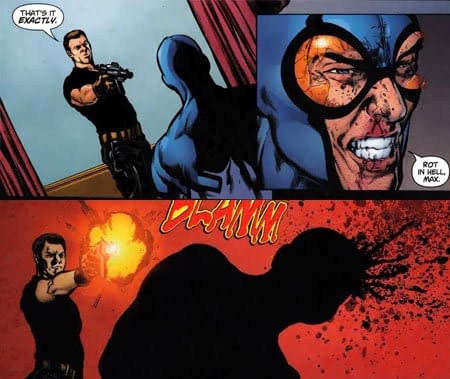 Infinite Crisis took all that good-natured superheroics and has the team's original funder and organiser Maxwell Lord shoot Ted Kord in the head, killing him.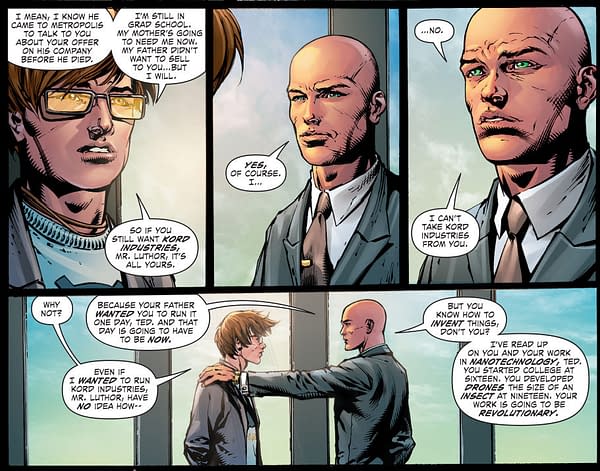 After a lot of messing around with his corpse, the New 52 relaunched DC Comics without Ted Kord. He would appear a few years in at the conclusion to the Forever Evil series as a graduate student running his late father's nanotech company.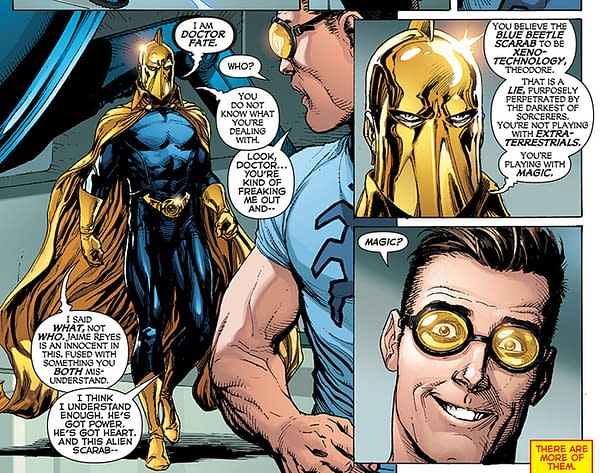 However in DC Rebirth, he returns as an older figure who now appears to have been Blue Beetle in the past and mentoring a new holder of the name. But when he meets Batman, there is not recollection of their shared Justice League history. That is still in the continuity dustbin.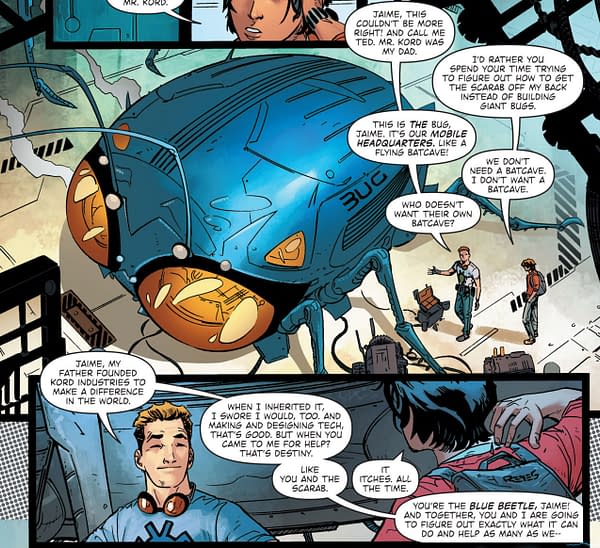 Until now.
Because it looks as if that new Rebirth history may be fleshed out in upcoming issues of Justice League. At Toronto FanEpo's DC Nation panel yesterday, it was mentioned that in some way Ted Kord would be part of the new Halls Of Justice.
How? Well, that is yet to come… how long till New York Comic Con?