"Thank FOC It's Friday, 23rd August 2019 – Here's The Steeple
Welcome to Thank FOC It's Friday, a semi-weekly mailing list, similar to The Daily LITG, but (mostly) every Friday and planned to coincide and cover the demands of Final Order Cut Off. The date when retailers have a last chance to amend their advance orders for comic books without penalty. A final chance for publishers to promote books while orders can still be added. And a time for credits to be amends, new covers to be revealed and a final push given. This is an attempt to sift through them all and find the most relevant items.
You can sign up here or with the form at the bottom.
So what's FOC'ing today?
Brian Wood returns with a new Aliens: Colonial Marines series, Rising Threat, with Werther Dell'Edera and Michael Atiyeh.
Never forget your Critical Role – Vox Origins II #3 up for FOC
Launch of Steeple from John Allison and Sarah Stern, returnable to those who order ten copies or more.
DC Comics has the launch of Flash Forward #1 – and it's returnable if you top Heroes In Crisis #2 orders.
Year Of The Villain books include Aquaman #52, Lex Luthor: Year Of The Villain #1, Nightwing #64, Supergirl #34, Superman #15, Teen Titans #34.
Batman #79 coms to the end of its City Of Bane interlude.
Stjepan Sejic's Harleen #1 is up for FOC. Will it be Damned big?
Jeff Lemire and Keith Giffen's Inferior Five begins…
A relaunch for GI Joe #1 from IDW, fully returnable with a 20c fee per returned issue
Absolute Carnage #3. No one ordered enough.
Aero #3 – how did #1 and #2 do?
A new Black Panther title launches, the Agents Of Wakanda
Captain Marvel #9 gets a second printing with this cover…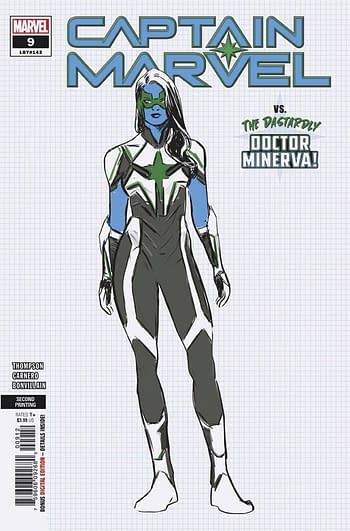 And here's Declan Shalvey's cover to House Of X #2 third printing…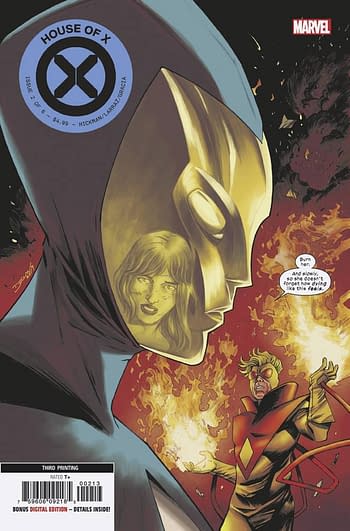 And talking of which, #5 first printing is up for FOC. No one has ordered enough, again.
Also things are picking u for Immortal Hulk #24 along with it's BIG CHANGES plot…
It's the launch of The Nepositic Spider-Man #1 from JJ Abrams&Son, with party variants and the like…
Rose Tico gets her first solo Star Wars comic book.
Once & Future #1 has sold out again and is getting fast-tracking it to a fifth printing with a new cover by Khary Randolph.
Something Is Killing The Children #1 has sold out again and is getting fast-tracking it to a third printing with a new cover by Nick Robles.
Firefly #9 now includes an all-new, open-to-order, FOC Cover by Will Sliney.
You Are Obsolete #1 by Mathew Klickstein and Evgeny Bornyakov is launching from AfterShock. Returnable to stores who order 5 copies or more.
Archie 1355 #1 launches by Mark Waid, Brian Augustyn and Tom Grummett. Fully returnable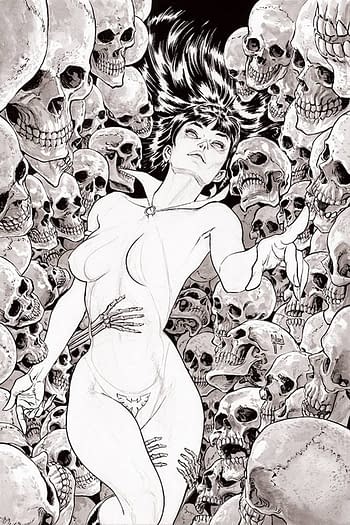 Betty Page Unbound #4 has a 1-in11 virgin variant for FOC and a 1-in-15 B&W FOC variant from John Royle and a 1-in-21 virgin FOC variant of the same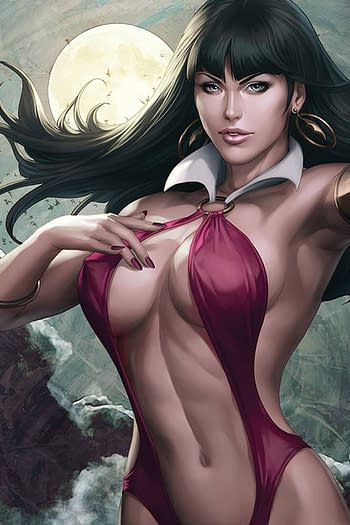 Vampirella #3 has a 1-in-7 FOC variant by Fay Dalton, a 1-in-11 B&W FOC variant by Guillem March and a 1-in-15 sneak peek FOC cover by Artgerm a 1 in 25 virgin sneak peek and a 1-in-21 B&W from J Scott Campbell.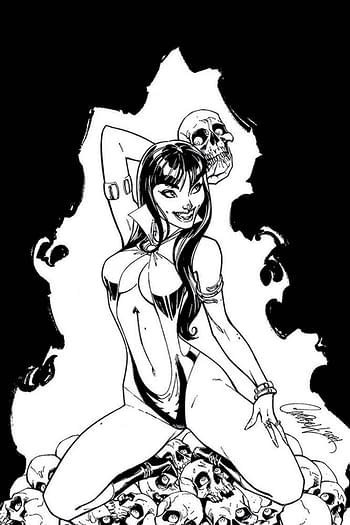 Oni Press has the launch of Rick & Morty Vs D&D II: Painscape. How did the first one do?
They also have the launch of the Tea Dragon Festival OGN HC by Katie O'Neill. Load up.
And we end with the Tremendous She-Trump volume by Brian Denham, from Antarctic.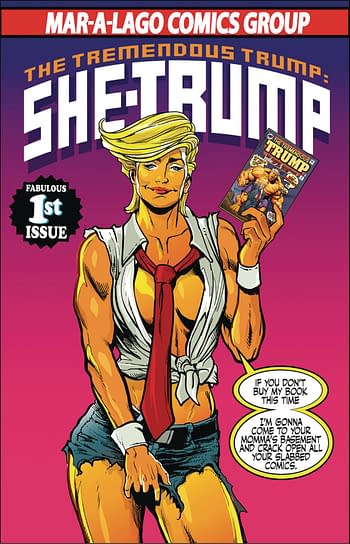 What's on your FOC?
Sign up below and we'll see what Thank FOC It's Friday brings next week… on time possibly.