Welcome to Thank FOC It's Friday, a weekly mailing list, similar to The Daily LITG, but every Friday and planned to coincide and cover the demands of Final Order Cut Off. The date when retailers have a last chance to amend their advance orders for comic books without penalty.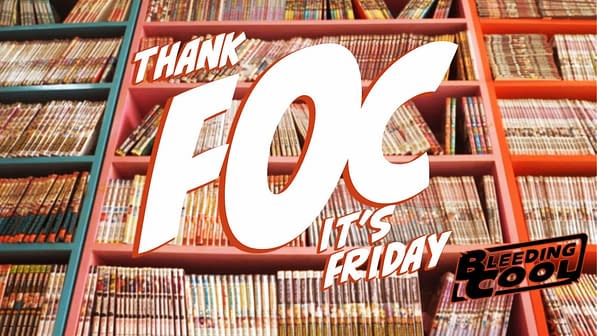 A last chance for publishers to promote books while orders can still be added and a time for credits to be amended, new covers to be revealed and a final push given. This is an attempt to sift through them all and find the most relevant items.
You can sign up here or with the form at the bottom.
Now, many retailers will know all this, but some things may slip through even the most diligent retailer's attention. And if nothing else, it may be useful to try for a one-stop shop that may start some thoughts, even if it doesn't finish them.
What's FOC'ing this week?
Dark Horse has the latest Empowered Vol 11 TPB from Adam Warren. Easy to miss, if you have devoted fans of that series. Like me.
Also from the horse, Aubrey Sitterson and Fico Ossio are launching their new series No One Left To Fight #1.
Year Of The Villain cardstock covers and crossovers kick off at DC Comics with Deathstroke #45, Harley Quinn #63, and Justice League #27.
DCeased has done so well for everyone, #3 is solicited accompanied by #1 reprint.
There's the launch of Doom Patrol: Weight Of The World #1, returnable to retailers who order what they did of Young Justice #1.
There's the launch of Lois Lane #1, returnable and utterly superb.
Tom King and Kubert Superman series for Walmart gets its direct market debut as Superman: Up In The Sky #1
Over at IDW, Kyle Baker is writing Black Panther – and retailers who match or exceed 85% of orders for Marvel Action Black Panther #1 with Marvel Action Black Panther #2 get it returnable with a $.20 per copy fee on returned copies.
50% of total orders of Crowded #7 will be fully returnable.
Thumbs #2 alongside #1 second printing of #1. Match or exceed 80% of order for Thumbs #1 for 50% returnability on Thumbs #2.
Postal Deliverance #1, Space Bandits #1 and Sea Of Stars #1 and launching from Image Comics – the latter two are fully returnable.
Walking Dead #193 must be a keeper considering how #192 did – and there's a #192 Commemorative Edition as well.
Marvel launches Aero #1, spinning out of Agents Of Atlas, Roy Thomas and Jerry Ordway reunite for Captain America/Invaders: Bahamas Triangle, and we get one of the Prodigal Son one shots for the Fantastic Four.
Immortal Hulk #20 has been jumping up the numbers, and the New Mutants #98 Facsimile has the potential to be anther Hulk #181.
There are two Star Wars launches too, Finn#1 and Target Vader #1.
Buffy #6 gets a couple of new covers for FOC as usual…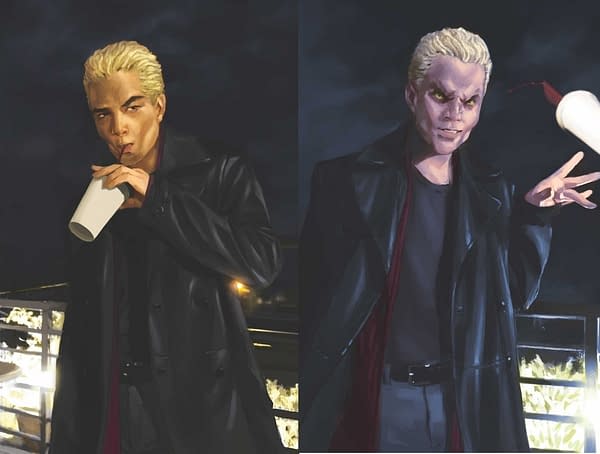 Test #1 by Christopher Sebela and Jen Hickman is launching from Vault Comics, and will be Fully returnable
While Dave Franchini relaunches Beth: Oath Of Thorns #1 from Zenescope
All FOC'ing weekend long. What's on your FOC?
Sign up below and we'll see what Thank FOC It's Friday brings next week…
Enjoyed this article? Share it!