Welcome to Thank FOC It's Friday, a weekly mailing list, similar to The Daily LITG, but every Friday and planned to coincide and cover the demands of Final Order Cut Off. The date when retailers have a last chance to amend their advance orders for comic books without penalty. A last chance for publishers to promote books while orders can still be added. And a time for credits to be amends, new covers to be revealed and a final push given. This is an attempt to sift through them all and find the most relevant items.
You can sign up here or with the form at the bottom.
Now, many retailers will know all this. But some things may slip through even the most diligent retailer's attention, like ffffff. And if nothing else, it may be useful to try for a one-stop shop that may start some thoughts, even if it doesn't finish them.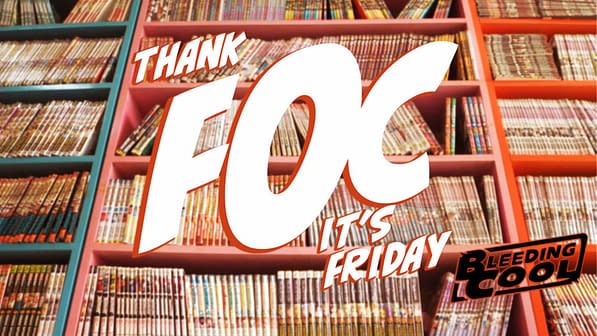 So what's been going on?
Marvel is upping their tied discounts, sending replacement copies of Marvel Tales: Fantastic Four, handing out free comics samplers for Captain Marvel,
Could we be saying goodbye to covers by Francesco Mattina? Rod Lambert defends the $4.99 price point. Chuck Rozanski pushes buying store locations rather than renting them. And we lose another comic book store. And a half.
And Orbital Comics holds a gallery of the work of Erica Henderson. Batman, Batgirl and the Age Of X-Man top Advance Reorders.
Could Vertigo's Second Coming make a bigger splash in your store? And do your readers know about Bendis on Legion yet? Anyone trying to sell you CGC vintage Batman this week? Fancy appealing to the YouTuber generation? Z2 will have Poppy's first graphic novel.
A look ahead at what's in the Marvel Decades volumes through the year. Just in time for Marvel to change everything again. But they also have a Stan Lee Visionairies volume.
Commiserate with Diamond employee's strict paperwork demands thanks to Bill Schanes – but did you also get a better class of crate for baseball cards in the eighties thanks to Diamond?
We did some big spoilers for Peter Cannon Thunderbolt… And Archie is trying to turn Sabrina viewers into Sabrina readers.
FOC'ing this week?
Launch of Girl In The Bay #1, the new Berger Book by J. M. DeMatteis and Corin Howell.
Heroes In Crisis crossover Batman #64 by Joshua Williamson and Guillem March. No King but King-linked.
Female Furies #1 by Cecil Castellucci and Adriana Melo.
How did Young Justice #1 do? YJ #2 is up for FOC.
Michael Fiffe's GI Joe: Sierra Muerte is launching from IDW.
WWE #25 is BOOM! Guarantee'd for registered retailers and now features an all-new, open-to-order, virgin art FOC cover by Eric Garza.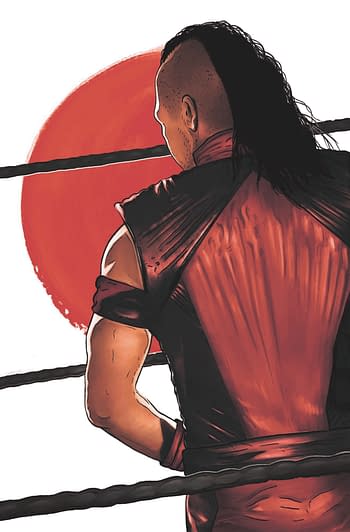 Age Of X-Man: Marvelous X-Men #1 launches – including the Secret Polybagged cover. Champions #2 is due – how did #1 do? And Conan #3 already…
Daredevil is launching, now with added Chip Zdarsky. Also, Gunhawks, Marvels Annotated, Old Man Quill, and a lot of fuss over Uncanny X-Men #11.
How did Die #2 do? Die #3 is up for FOC. Same with Freeze, Self Made and Prodigy from Image Comics. And Vindication #1 is launching…
Battlestar Galactica: Twilight Command launches from Dynamite. as does a new Red Sonja from Dynamite.
Order 20 or more copies of Red Sonja #1 from Mark Russell and Mirko Colak and it's fully returnable. And there's a couple of FOC covers to help make that happen.
Powers In Action is the new superhero comic from Art Baltazar launching from Action Lab.
Oberon by Ryan Parrott and Milos Slavkovic begins from AfterShock Comics.
While Snap Flash Hustle from Black Mask gets a second issue and a second printing of the first…
Enjoyed this article? Share it!