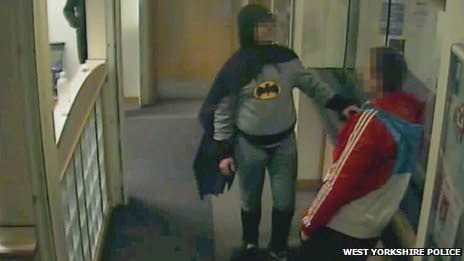 The BBC reports brilliantly, wonderfully, amazingly from Bradford, West Yorkshire, England.
Police said the costumed crime-fighter marched the 27-year-old man into Trafalgar House Police Station in the early hours of 25 February.

The man was charged with handling stolen goods and fraud offences.

Police said: "The person who brought the man in was dressed in a full Batman outfit. His identity remains unknown."
Seriously, how many Bruce Waynes can live in Bradford?
Enjoyed this article? Share it!