The C.I.A. is Tabling at AwesomeCon This Weekend
Not every path to comics stardom runs through the Central Intelligence Agency, even if it did seem to work for Heroes in Crisis writer Tom King. Nevertheless, the C.I.A. will be in attendance at AwesomeCon in Washington DC this weekend, according to the convention's website and Twitter account.
It's unclear what the purpose of the country's leading spy organization attending comic con is, but based on the link to the C.I.A.'s careers page in the tweet, it's reasonable to assume they're recruiting. It wouldn't be the first time the military-industrial complex attempted to recruit through comic books, with fighter jet and nuclear ICBM missile manufacturer Northrop-Grumman partnering with Marvel to produce a comic book to be released at New York Comic Con in 2017, though Marvel dissolved the partnership after people found out about and wondered why the heck a comic book publisher would partner with an arms dealer. While the comics industry has known its fair share of atrocities — the publication of the Secret Empire super-mega-crossover event, for example, or the Nu52 reboot — the C.I.A.'s ongoing resume is far more vast and serious.
But the C.I.A. isn't the only government organization attending the D.C. convention. The State Department will be hosting a panel on Friday as well, with the stated purpose of "Drawing Ambassadors from Galaxies Far Far Away."
3:00 PM – 3:45 PM
The U.S. Department of State: Drawing Ambassadors from Galaxies Far Far Away
Think diplomacy—negotiating treaties (Sokovia Accords anyone?), communicating with other nations (thanks Lieutenant Uhura), cooperating on shared interests (let's all agree not to develop Cylons)…. The U.S. Department of State participates in science diplomacy and popular arts engagement to promote solutions to global challenges. Whether discussing the future of space exploration, negotiating principles concerning the use of Artificial Intelligence, or using comic-book based learning to stop the spread of infectious diseases, a unique team of U.S. diplomats work at the intersection of science fiction, emerging technology, pop culture, and international relations. Come hear our stories, and learn what it takes to be a cultural ambassador using urban art, dance, and film to address critical challenges like human trafficking, corruption, and gender-based violence and how your love of science and sci-fi can help build mutual understanding around the world.
*ASL Interpreted
But while the involvement of the Donald Trump administration in a comics and geek culture convention might rub some the wrong way, it's actually par for the course for the industry. Marvel Chairman Ike Perlmutter is known to be a close personal friend of the president, having contributed millions of dollars to Trump's 2016 presidential efforts and being recently accused of secretly running the Department of Veterans Affairs through a shadow council of Florida elites.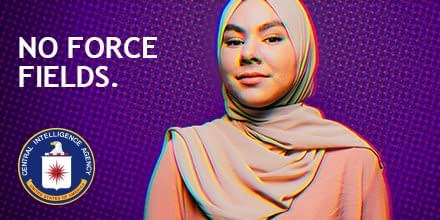 ---
---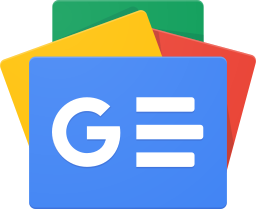 Stay up-to-date and support the site by following Bleeding Cool on Google News today!