Welcome to the mostly-daily Lying In The Gutters (and apologies for its abduction for the last couple of days, life got in the way. You can sign up to receive it as an e-mail here.
Top five stories read yesterday:
Happening today:
And a happy birthday to: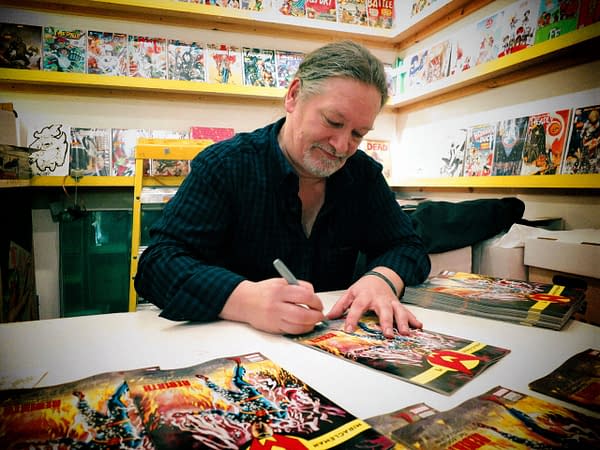 Garry Leach, creator of Warpsmiths, artist on Miracleman.
Steve Geiger, Hulk and Spider-Man artist, creator of The Evilgeiger Empire
Dave Sim, creator of Cerebus, publisher of Aardvark-Vanaheim.
Chris Ecker, first employee of Moondog Comics, co-founder of NOW Comics, co-creator of Big Bang Comics.
Dr Malcolm Bourne, comic book letter writer and journalist
Pete Fitzgerald, comic artist on Cracked.
Jennifer M. Contino, comics journalist
Huwj Matsumura, comic creator
Marko Stojanovic, Balkan comics writer
Luigi Mutti, comics translator
Josh Elder, Former associate editor at Wizard Magazine, creator of comic strip Mail Order Ninja.
Subscribe to our LitG Daily Mailing List
Enjoyed this article? Share it!