Welcome to the daily Lying In The Gutters. You can sign up to receive it as an e-mail here.
Top five most-read stories yesterday
Happening today:
And a happy birthday to: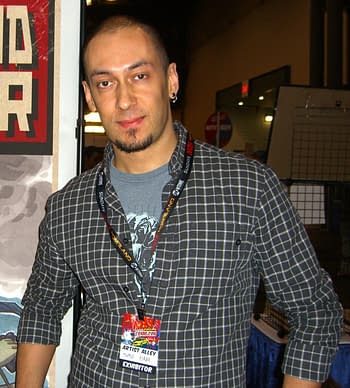 Mahmud Asrar, Dynamo 5, Superman, Supergirl and upcoming Conan artist.
Captain America, Ruse and Carnage artist, Mike Perkins
Jill Thompson, creator of Scary Godmother and Sandman artist.
Birds Of Prey artist Ed Benes
Rian Hughes, comics creator and designer, of Dare, I Am A Number and Logo A Gogo.
Sandman Mystery Theatre writer, Guy Davis.
Dave Schreiner, creator of Snarf.
Creator of Hopster's Tracks and artist on Powerpuff Girls, Simpsons, Flintstones, Ren & Stimpy, Wolf & Red and Peanuts comics, Stephanie Gladden.
Enjoyed this article? Share it!