Welcome to the pretty-much-mostly-daily Lying In The Gutters. A run around the day before and the day ahead. You can sign up to receive it as an e-mail here. So… has the coronavirus not reached Liverpool?
The 10 most-read stories yesterday
One year ago…
Happening today…
AMC at the Cartoon Museum. Regular bi-weekly Friday evening life drawing sessions with Art Model Collective. Professional models pose with playful props and evocative soundtrack, drawing inspiration from the Cartoon Museum's vast archive. Tickets: £15 in advance, £20 on the door. Entry includes admission to the museum and free art materials courtesy of GreatArt. Plenty of table space, drawing boards and a couple of easels available. 7-9:30pm. Cartoon Museum, Wells Street, London
Cloudshops: Writing Grants for Comics, Cloudscape Comics, Vancouver, British Columbia 7-9pm
Liverpool Comic Con, Exhibition Centre, King's Dock, Liverpool, until Sunday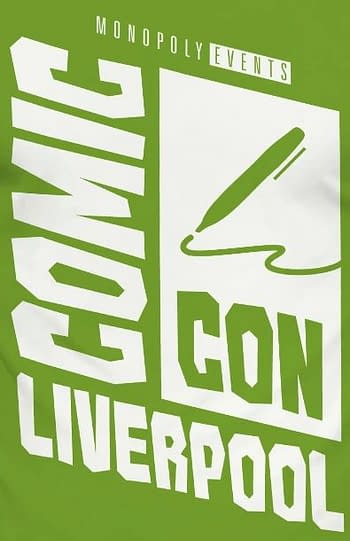 Happy birthday to…
Joe Pangrazio, creator of Canny Cthulhu Holmes
Nathan Massengill, inker on Deadpool and JSA.
Mariah Benes, inker on Teen Titans, Ms Marvel, Superman.
Tone Rodriguez, Simpsons artist.
Grant Richards, artist of Away graphic novel.
Louis Bright-Raven, editor, writer, and illustrator.
Mike Burkey, comic book art dealer.
Chris Johnson, artist on The Boy With A Balloon For A Head.
Richard Dean Starr, writer on Hellboy, Zorro, Kolchak.
Subscribe to our LitG Daily Mailing List
Enjoyed this article? Share it!