Posted in: Comics, DC Comics | Tagged: dc comics, milestone, obama, trump
---
The Milestone Universe That Never Had A President Obama – Or A Trump
The Milestone 30th Anniversary Special, out tomorow, seeks to marry the different versions of Milestone Media together.
---
Back in 1993, Milestone Media consisting of Dwayne McDuffie, Denys Cowan, Michael Davis and Derek T. Dingle, published their line of Milestone comics, superhero stories from a richer, diverse cast of characters, with emphasis on African-American characters. Recently, DC Comics revived the line as Milestone 2.0 with news of new Static media spinoffs. For the 30th anniversary of the line, DC will be publishing a Milestone 30th Anniversary Special, which seeks to marry the different versions of Milestone Media together. So we get two separate universes, the one from now and the one from then. Earth 1993 and Earth 93. Spoilers ahead.
And we even get to revisit the Static from the future seen in the Batman Beyond Universe, with Static now appearing throughout its history.
But as to those 1993 and 93 Milestone Universes, it seems that the modern version differed from the old one. The old version seems to be still stuck in the nineties.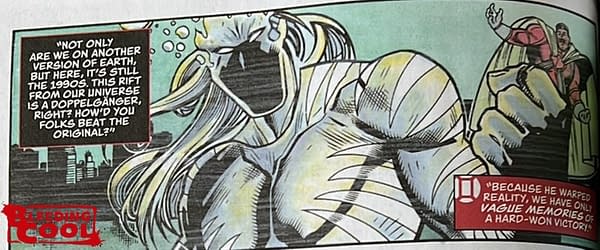 This means they never had a President Barack Obama… at least not yet.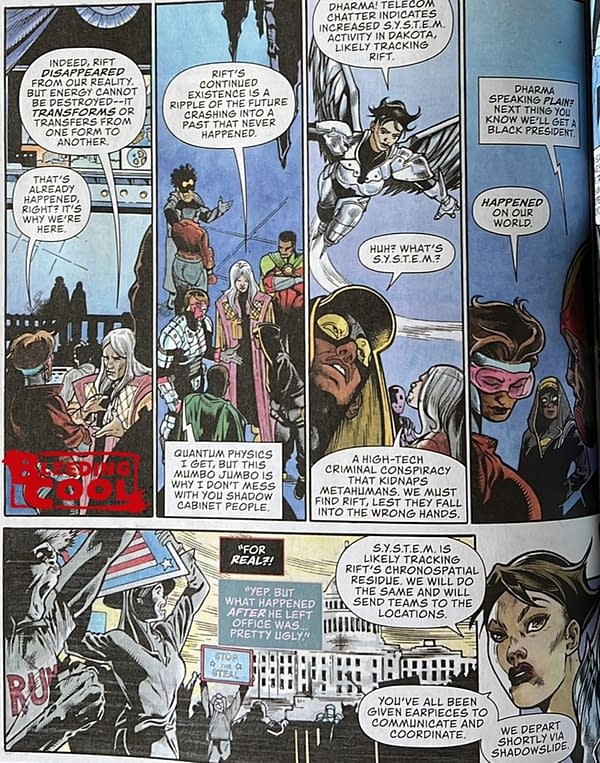 But then they also didn't have a President Donald Trump either. Swings and roundabouts. And they do have a well-named university after Dwayne McDuffie. Though no mention of the school that actually has a building named after Michael Davis.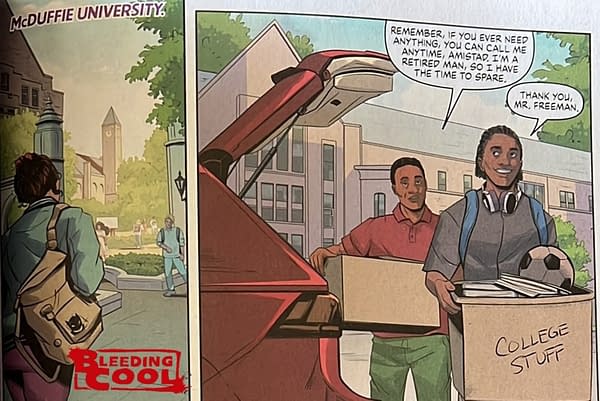 Which means that for the 30th anniversary, we have a battle of realities between the 2023 Milestone and the 1993 Milestone.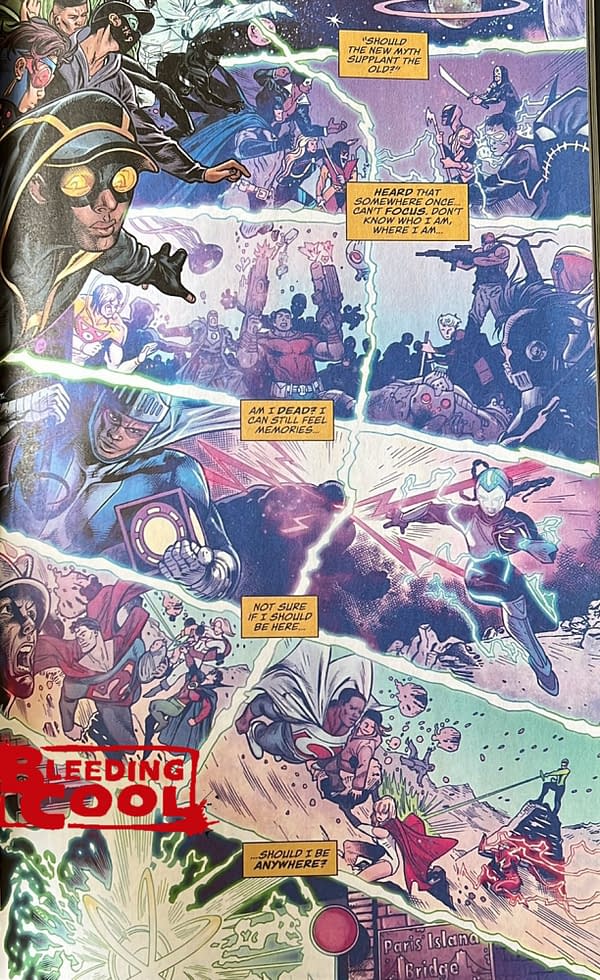 Which reality would you choose? Given all the good and all the bad? Make your choice tomorrow with the publication of the Milestone 30th Anniversary Special.
MILESTONE 30TH ANNIVERSARY SPECIAL #1
Written by Chuck Brown, Nikolas Draper-Ivey, Stephanie Williams, and others Art by Nikolas Draper-Ivey, Yasmin Flores Montanez, Denys Cowan, and others Celebrate 30 years of Static, Icon, Rocket, Hardware, and the rest of the Dakotaverse in this star-studded anthology. From a Static and Batman Beyond team-up harkening back to their adventures in the Static Shock animated series, a grown-up Raquel Ervin inheriting the mantle of Icon, and a reality-warping story where the present-day Milestone characters meet their 1993 counterparts, there's something for every Milestone fan to enjoy! "Universal Beings" by Evan Narcisse, Atagun Ilhan, and CHRISCROSS "Static Beyond" by Nikolas Draper-Ivey "Icon Forever" by Stephanie Williams and Yasmín Flores Montañez "Blood Syndicate: Epilogue" by Geoffrey Thorne and Sean Edward Hill Preview of Static: Up All Night by Lamar Giles and Paris Alleyne. Retail: $9.99 In-Store Date: 03/21/2023
---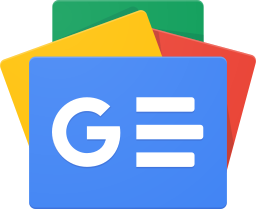 Stay up-to-date and support the site by following Bleeding Cool on Google News today!