 So there are big spoilers here from today's The Flash #30. Stay away spoiler-phobes, because for a start we'll be showing the last panel of this comic book, and you may want to enjoy the build up first. Come back when you've read it.
But this is for folk who may have been waiting for the next Flash Annual before picking up the comic…

Because in today's Flash #30, we see the present day, recovering from the as-yet-unpublished finale of Forever Evil ( to which they've just added an extra dollar. Maybe to pay for cleanup.)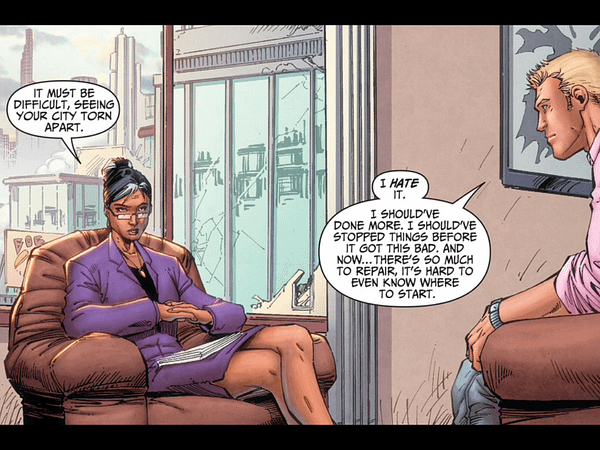 And, as we previewed earlier, we see a future, twenty years away.
And that dead figure?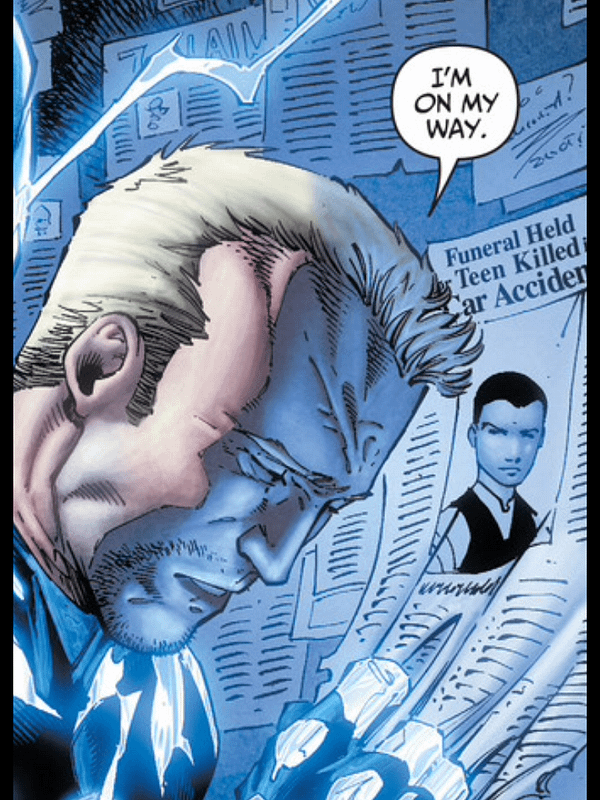 And yes, he is dead… is, as we predicted he would be…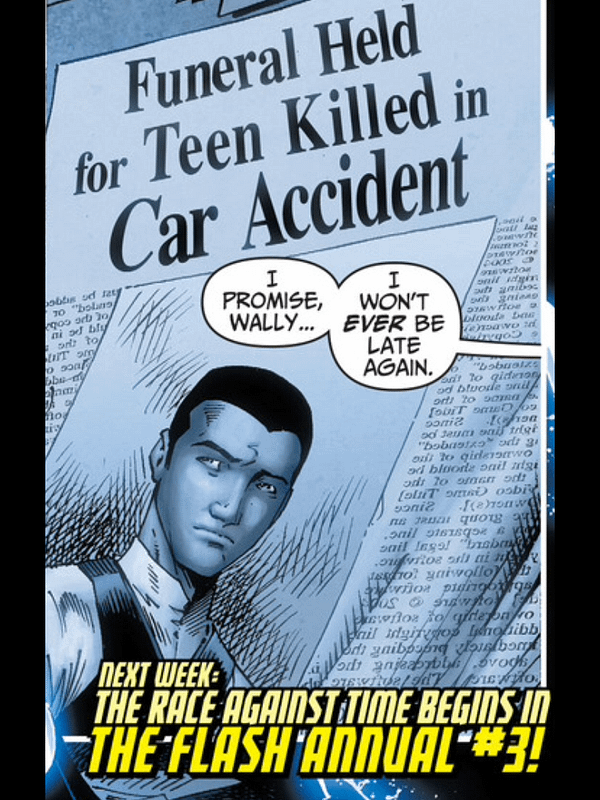 Waly West in the future. With the Flash on a race to try and prevent that future from ever happening.
Although, that does mean that, right now in The Flash, that the teenage-in-twenty-years Wally West hasn't actually been born yet…
The Flash #30 published today by DC Comics.
Enjoyed this article? Share it!