The Question Joins Pax Americana And More At MorrisonCon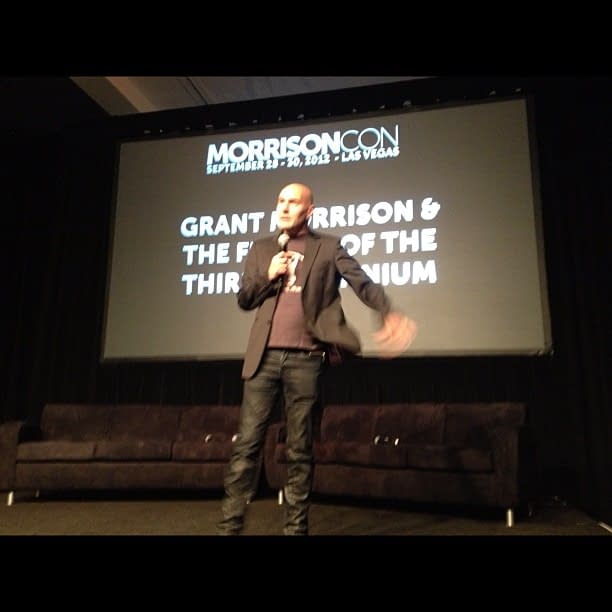 TJ McDonald is keeping Bleeding Cool informed from MorrisonCon.
Just as in Watchmen, the cover to Pax Americana (DC, with Frank Quitely, out next year) is the first panel of the issue's story
"Great watchmen reference here" "The Question will be back in Grant Morrison's Pax Americana" "Multiversity is ready, but Grant is waiting for Frank Quitely to finish an issue before he turns it in to other artists"
Schedul Lutjen adds "Pax americana has 8 panel grids based on octaves and harmonic scales. Mindblowing art " "morrison took a long time on multiversity on purpose to build something big "like tolkien" :) "
"Blue Beetle and The Question are not friends anymore"