The Return Of Milestone Comics The Washington Post has the news.
The return of Milestone Comics. I'd heard that this may be coming back since the summer, though Washington Post dates the murmuring to the wake of co-founder Dwayne McDuffie in 2011, between other founders Reggie Hudlin, Denys Cowan and Derek Dingle.
"Derek said, 'It's been too long. We've got to restart the company'," Hudlin recounts to The Post's Comic Riffs, of that day in 2011. "So the three of us have been working for the past two years on sorting out all the business, and now we are the core of Milestone Media 2.0."
Milestone, the publisher behind Icon, Hardware, Static, Xero, Blood Syndicate and many more superheroes, notable for having a greater ethnic mix than the company who printed the comics, DC.
But it's not just about the past, The Washington Post quotes Dingle that it "also becomes an opportunity to mine some [new] talent… We're going to find a new group of creators who are knowledgeable and grew up with digital [formats]. It is part of their DNA in terms of what connects them from a digital standpoint, from a social-media standpoint, and I think there are all these tools out there to get our stories told, and to promote our characters, that [are] going to make it a very exciting era for Milestone."
Bleeding Cool also looks forward to what our columnist Michael Davis has to say about the whole matter as well… he seems to be missing from the announcement. So I'm certainly looking forward to this San Diego's Black Panel more than ever before…
---
---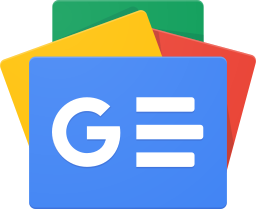 Stay up-to-date and support the site by following Bleeding Cool on Google News today!