The Thing Wolverine Does Best Is… Quit?! Uncanny X-Men #18 Preview
Wolverine can never seem to stop talking about how he's the best there is at what he does. And what he does, of course, isn't very nice. But what is it exactly? Saying "bub?" Murdering his own children? Guest-starring in lots of titles? In next week's Uncanny X-Men #18, we finally learn the answer. What Wolverine does best is… quit?!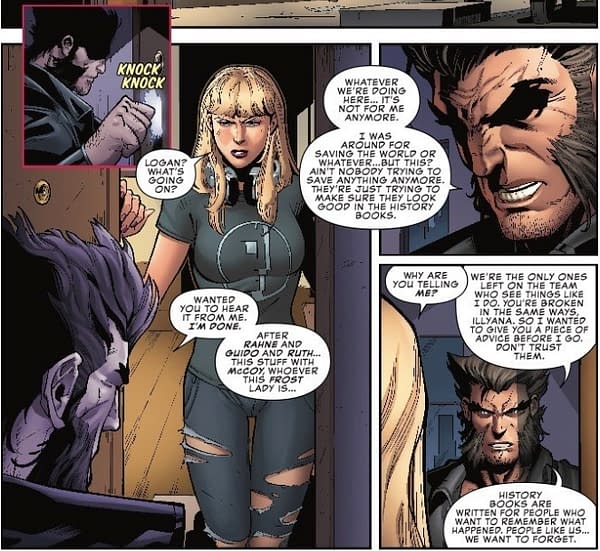 Sure, you might have thought that killing was what Wolverine did best. But the fact is, even if that were once true, it's clearly not true anymore. The person who's best as killing is clearly X-Men writer Matthew Rosenberg. Now, how is Wolverine supposed to feel special? He doesn't need this. The guy could be starring in an Avengers book, fer chrissakes. Plain and simple, Wolverine has had enough and he's leaving the X-Men.

It seems he won't even be going with them on their mission to figure out why Emma Frost has mindwiped them, and for some reason, caused the X-Men to pick a fight with the Marauders in the subway.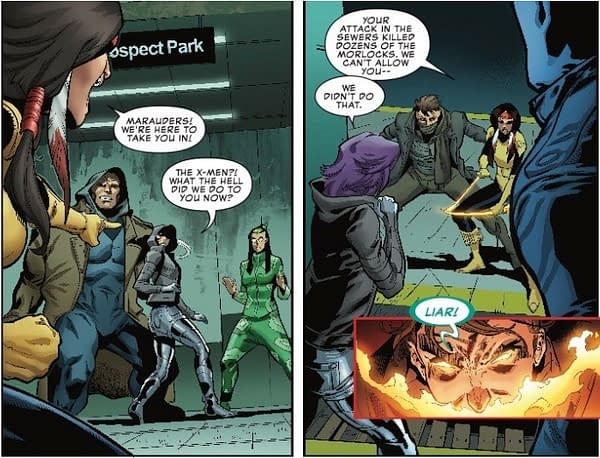 Plus, Wolverine doesn't exactly need to take public transit. You don't star in seventeen comeback mini-series and not stash a few bucks on the side to take an Uber when you need to.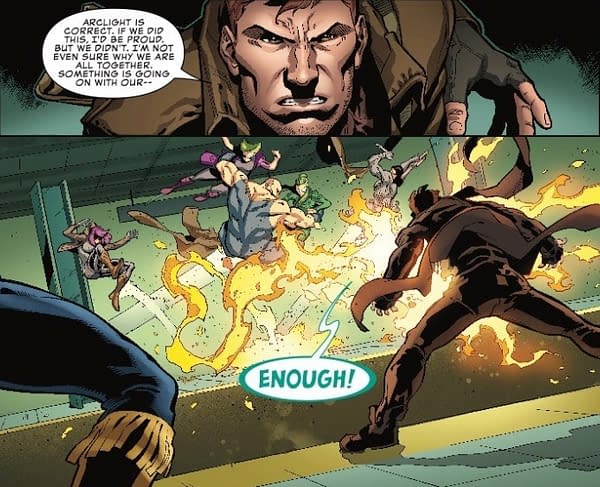 Sadly, Chamber, it's not enough yet. At least two more X-Men need to die before this is over, after all. And then we're just gonna do it all over again with the Hickman reboot.
Uncanny X-Men #18 hits stores on Wednesday.
Uncanny X-Men #18
(W) Matthew Rosenberg (A) Carlos Villa (CA) Whilce Portacio
• First…the X-Men lose one of their own.
• Then…the new Black King of the Hellfire Club makes a move.
Rated T+
In Shops: May 15, 2019
SRP: $3.99