There's A 'T' In Equality: San Diego Comic Con's First Ever Transgender Issues In Media Panel
Liz Hey reports from San Diego Comic Con 2014
Amidst the exclusive movie trailers and big announcements this past weekend, history was made in an entirely different way. This year's San Diego Comic Con was the first ever to hold a panel that exclusively focused on the changing politics of gender and identity in the media. Though the discussion definitely had a comics slant to it with indie creators like Dylan Edwards (Transposes), J.D. Saxon (Mahou Shounen Fight!), Melanie Gillman (As the Crow Flies), and comics historian Michelle Nolan, Ashley Love of Trans Forming Media and Elizabeth Lain of F*** The Limits! were there to round out the conversation and add how the topic has touched various mediums.
Even though having the panel marked a huge step in trans equality, the conversation began by recognizing the lack thereof in the mainstream. Nolan, who has made a career out of researching storylines that date back to the beginning of American comics, found hardly anything in popular continuity that directly addresses issues of gender identity without first creating a caricature of the trans community. "Cross-dressing could only ever be seen as a joke or a crime in these stories," Nolan remarked and the stereotype has remained an unfortunate truth even up until recent.
While the discussion of trans representation in media is becoming more open, the reality it still littered with missteps. Trans-Face, as Love pointed out, is one of the most common, and more offensive practices that Hollywood has not only performed but has awarded with the highest honor. Jared Leto's role as "trans woman" (quotation marks present for a reason) Rayon in Dallas Buyers Club earned him the Oscar but did it offer anything more than a false sense of progress to Academy voters?
What's disturbing about Leto's portrayal is that it was originally written to be a flamboyant gay man, and only after Leto's protest was the character then claimed as a trans-woman. However, it's obvious by the writing and dialogue from the film that hardly any adjustments had been made, that the writers had agreed to please their actor but not grant a new distinct character her own distinct identity. Still, even that could have been forgiven. What can't be excused is casting a cisgender male to play a trans woman. That's not representation, it's humiliation. There were countless struggling trans actresses who could have given the role a purpose, and if Leto truly wanted to bring attention to the cause surely he could've stepped aside and allowed for them to give a more accurate, less blatantly offensive portrayal. If we can recognize what was wrong with Micky Rooney's racist caricature Mr. Yunioshi in Breakfast At Tiffany's, we shouldn't have to wonder what's problematic about Rayon today. However, Leto is still not alone in his mistake. Amazon's new upcoming show Transparent refused to even allow trans woman to audition for the role of the trans character as they were specifically looking for a male actor.
Love, who is currently is fighting to get her former MTV show LGB To The T back online, has worked tirelessly to call attention to these controversies as well as others from within the supposed allied communities. Logo Channel's decision to remove all transphobic rhetoric from their hit series Ru Paul's Drag Race marked a huge step forward but was still met with enormous dissent from Ru Paul himself, proving that "even natural allies can be trans-missive," said Love.
Gillman certainly touches that subject with her Eisner nominated series As the Crow Flies, a comic that chronicles the experiences of "a queer 13 year old girl who finds herself stranded in a dangerous place: an all-white Christian youth backpacking camp." However, as Gillman described at the panel, the series goes to show that "even feminist spaces can be transphobic."
Gillman's work has certainly been a huge step in the right direction, showing that not every portrayal has to be problematic. Such a trend continues in Edwards and Saxon's series as well. Edwards even described a recent spread from his Transposes, a non-fiction, biographical piece based on his interviews with different trans individuals in which he shows a love story between two people as two different paths that merge and separate over time. It almost alludes to another much larger theme in his work which he described as "pulling ideas of gender and body apart," and to go even further, to separate gender and sexuality.
Lane mentioned throughout her work in music and through promoting the creative projects of others via FTL, it was hard discussing her inspiration without mentioning her identity. However, the panel unanimously agreed that while writing a trans character it should be noted that they are more than just a birth struggle.
There are still difficult discussions to be had on the subject. Certainly anyone who was present at the panel could attest to the fact that there was a degree of discourse over terminology even just between members of the panel. The point is not trying to prove each other wrong, but point of each other's mistakes for sake of improvement. There's still so much more to do, larger panels to be had, bigger audiences to reach. Remember, this is only the first of what should be many talks on the subject in front of the mainstream audiences.
Representation matters and be able to identify with your heroes matters. "I use to see myself as Storm trapped in Wolverine's body," Love half-jokingly describes. However, with a slightly more serious tone, Saxon summarized the experience of being a creator with such a difficult focus while nearly in tears, "If I can make a difference for just one person, then it's all worth it."
---
---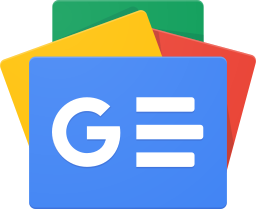 Stay up-to-date and support the site by following Bleeding Cool on Google News today!