It is no longer the case that 'comic book publisher has a gay superhero/supervillain' is a big story. But it can still be a small story. Especially when it's a pre-existing character portrayed in a different way previously. If nothing else, so people can add them to their checklist.
Today, in Astonishing X-Men #15 by Matthew Rosenberg, Greg Land, Neil Edwards and Frank D'Armata. And we meet up with the Reavers.
For those who forget, they are cyborgs usually commanded by Donald Pierce, operating as mercenaries. And they have a history with the mutants. And they've just survived a fight with Havok's gang…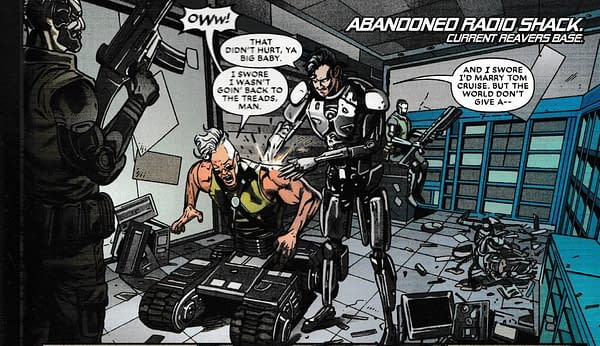 That would be the Reaver known as Pretty Boy expressing his unrequited marital wishes over a certain Tom Cruise.
What may make that notable is that in previous iterations, he has been creepily heterosexual. With special cyborg powers allowing him to 'rewrite people's psychic software' and turn them into a Reaver mindset.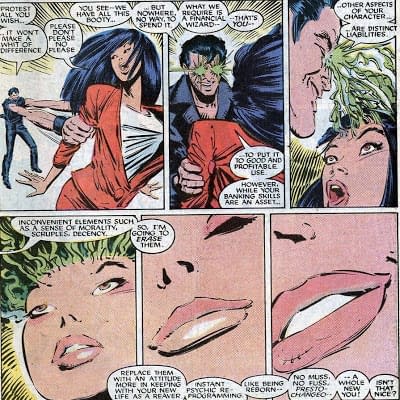 It's basically portrayed as mental rape, with a disturbing aspect that the victim seems to enjoy it. Yeah, it was a different time.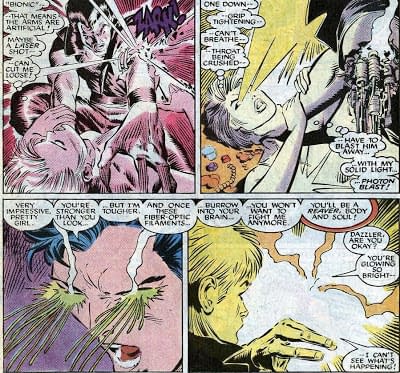 However he never seemed to succeed and received some just deserts by having only his head left and the rest of his body entirely like a Terminator skeleton. Which, for a vain character such as Pretty Boy. was a bit of a blow.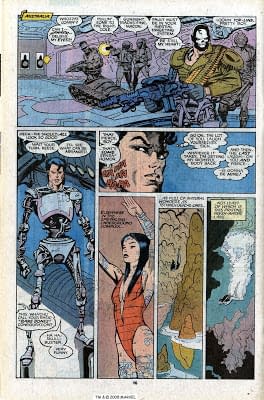 Although more recently, he managed to get a better-looking body again. And still as creepy as ever.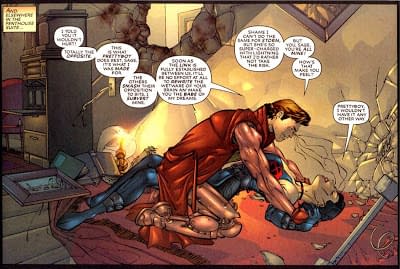 But now, it appears he can be just as creepy to people regardless of gender. I mean, I don't suppose anyone is in a rush to add Pretty Boy to their list. But you at least now have the option…
ASTONISHING X-MEN #15
(W) Matthew Rosenberg (A/CA) Greg Land
• After the events of last issue, Havok and his team are on the run from the law.
•  Plus, the Reavers' secret mission is revealed!
Rated T+In Shops: Sep 05, 2018
SRP: $3.99
Enjoyed this article? Share it!