Tom Brevoort Questions Dan DiDio Over Wonder Woman Earth One Credits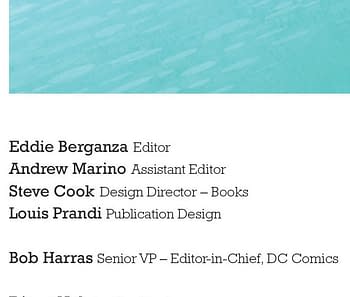 Darren Shan used to be an editor at DC Comics.
Then DC Comics moved to Burbank, but Darren Shan stayed in New York.
Where he became an editor for Marvel Comics.
One of his DC Comics projects only came out last week though. Wonder Woman: Earth One, which had to be taken on by other editorial staff.
But the majority of the work was Darren's. But the print version only reflects Eddie Berganza and Andrew Marino.
Marvel's Senior Exec editor Tom Brevoort went to Twitter.
And Dan replied…
Of course Greg Rucka, who was left DC Comics because Wonder Woman Earth One was given to Grant Morrison – has now returned for the new Wonder Woman ongoing series, under the proviso that Eddie Berganza wouldn't be the editor…