Tony Lee Buys Back Rights to "John Wick With Magic" Knave of Spades
Tony Lee has bought back the rights to Knave Of Spades for $10,000 - which cost him more now than he got for it at the time.
---
Tony Lee writes on Facebook about a project he once sold an option on Knave Of Spades for $10,000 – but now he wants it back.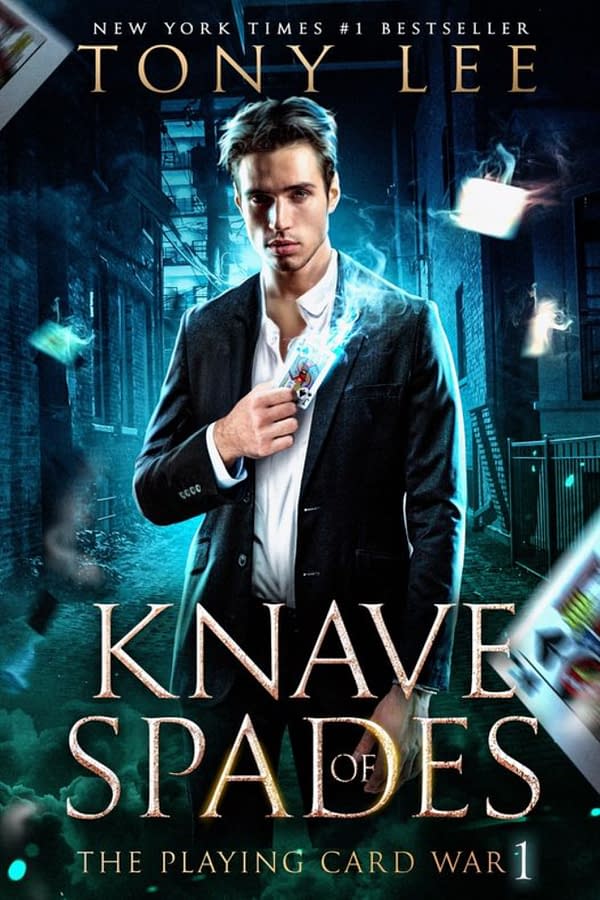 So although I'm writing a lot as Jack Gatland right now, at the end of last year I gained back a pitch I'd sold to an LA producer. It had been aimed for TV, but nothing had happened with it in five years, and after a frank talk, I realised it'd be another year at least before anything happened. It was my "John Wick with Magic" story. and so I bought the rights back, in order to turn it into something else. And, today, the awesome Christian Bentulan sent me the amazing cover he's done for me, and it's too good NOT to show! Pick a card. Pick a side. KNAVE OF SPADES, out from me and Hooded Man Media, July 2023… (And amusingly, I've already had ANOTHER producer ask about optioning it…)
He reveals that he sold the option for $10,000 – but that was before Brexit and Liz Truss' devaluation of the UK currency so, and so buying it back for $10,000 cost him considerably more in pounds than he received for it at the time.
Knave Of Spades will be published on the 4th of July.
Pick a card… Pick a side… From New York Times #1 Bestseller Tony Lee (X-Men, Spider-Man, Doctor Who, Star Trek) comes an exciting new urban fantasy series! Ten years ago, Ryder Waites lost his parents in a terrible car crash, one that gave him complete amnesia from his life before that fateful day. Brought up by his aunt and uncle, Ryder now lives in New York, unaware of his true identity – for Ryder is the heir apparent of the Court of Spades, one of the most powerful magical organisations in the world, one his mother has been the leader of for the last decade – until she was recently killed. For real this time.

And when a rival magician sends a Necrophim, a corrupt fallen angel to kill Ryder before he can claim retributrion, instead it reawakens some of Ryder's memories – ones deliberately removed when he was a child – but not his magic.Still struggling to remember the truth, and with only Nine, his late mother's protégé, and Benny, an exiled magician with an grudge against the Court helping him, Ryder must investigate not only what happened to him, but also discoverthe reasons behind his mother's death; keeping his lack of powers secret while bluffing his way through a world of magical organisations, including Tarot Queens, Immortal Aces, Exiled Jokers and Wildcards, all while facing magical rivals around the world, and the "flipside" – another dimension, phased out of sync with the real world, but filled with magical creatures, Faerie courts – and terrible dangers.

There's a war coming, and Ryder's mother's murder was the beginning. Can Ryder regain everything he lost, learn the truth and stop it? Knave of Spades is the first book in New York Times #1 Bestseller Tony Lee's urban fantasy series The Playing Card War, and is perfect for fans of Jim Butcher's Harry Dresden books, Roger Zelazny's Amber Chronicles, and Sarah J. Maas's A Court of Thorns and Roses, among others.