Posted in: Comics | Tagged:
---
The Trouble with Those 100-Page DC Comics from Walmart
Last week, DC Comics announced that they were to publish 100-page anthology collections exclusively through Walmart. And there was both jubilation and condemnation.
A number of retailers expressed severe misgivings, including comic book retailer Dennis Barger of Wonderworld. Maryland and Larry Docherty of Larry's Comics of Massachusetts, who even talked about reducing orders for creators whose work appears in these collections — those who aren't the biggest names, that is.
Ex-DC editor Heidi MacDonald wrote on Comics Beat:
One of the first things that springs to mind over the retailer outrage is that as outraged as they are over not having these 48 pages a month, they already have – effectively – 100's of exclusive products to sell every month! Comics periodicals are practically direct market exclusives now, and the tons of variant covers are not available anywhere else. Is this not enough????!!!!!

Honest to god, you people, 48 pages a month that you can't sell is not going to kill your business.

Really.
Well, let's look at that, crunch some numbers.
This promotion is a chance for a mass audience to find comic books outside of the comic book store, in the way that Hastings did before that chain's demise, but instead to 3000 stores across the USA. Alongside GameStop's decision to trial stocking select direct market titles, it is the chance of a possibility for comic books to gain the ubiquity that they once had on the newsstand and maybe, just maybe, rescue the American comic book industry from the travails that print has suffered.
Maybe.
But the problem inherent in the deal that was struck that is rather annoying comic book retailers. Each of the books has an exclusive story only available in these collections. And not just any old story but Tom King's first ongoing Superman story and Brian Michael Bendis's first ongoing Batman story.
Both those will be catnip for committed Superman and Batman comic book collectors. And comic book stores will not be able to sell them — at least not yet. Maybe in the future, maybe in a collection, that is what has been suggested — though not officially.
However, much of comic book collection is about immediacy, and Walmart knows this. Their audience is the general market, with these comics being offered to a far more mainstream audience who wouldn't care if a story is exclusive to that volume or not.
But Walmart is relying on getting existing comic book readers into the store with those exclusive stories — those who absolutely have to have them right there and right now. Walmart is using those customers as a base on which they can build other sales.
The inclusion of the exclusive is not about marketing to Walmart customers to find untapped comic book customers for Walmart, though that might be gravy. It's about taking the cream off the top off the existing readership base of the direct market comic industry and making an easy profit.
People have budgets and $20 a month spent at Walmart on comics by a dedicated comics fan may well be $20 a month removed from their monthly budget at a comic book store. It denies comic stores of $20 a month from their most dedicated DC readers.
This is nothing new, of course. Walmart has sold CDs with exclusive bonus tracks, DVDs with exclusive content, many big chain stores have done this deal — and that has significantly harmed record stores or independent venues. But with these 100-page comics anthologies, it's more like having a CD with the exclusive track being the hit single. Or the DVD exclusive bonus being the actual film itself. Exclusivity sells — to the committed fan. And that is Walmart's intended initial base appeal.
That is the issue here. If it was just about finding a way to sell comics to a general audience, they wouldn't need an exclusive story. Like Hastings, they could have created a direct sales route through Diamond. They chose instead to make a more profitable and presumably returnable deal. The fact that they do exclusive deals instead betrays what the intention really is: to cream off the direct market.
And yes, $20 a month off many fans' comic store budget, that could have a real impact on the viability of some comic book businesses. Maybe the increased sales to Walmart will be worth it to DC, maybe it will create a new consumer base that will come flooding to comic stores — but a significant section of the crowd attracted by the exclusive stories will be that comic store's existing customers.
I think it if had just been Jimmy Palmiotti and Tim Seeley (no offense, lads), that would have been a more acceptable deal for comic book retailers. That it is DC's two most high profile writers, Tom King's first ongoing Superman story and Bendis's first ongoing Batman story, is the killer feature.
And that is why comic book retailers are upset, feel betrayed, and are up in arms. Pretending otherwise, pretending that they are against other people selling comics, pretending that they are some self-protectionist isolationist is a misrepresentation of the situation.
Retailers have lots of challengers. Amazon is a big one, but retailers can still find ways to compete if they want to go down that road and burn their margins to the ground. But exclusive Batman stories from Brian Michael Bendis or Superman stories from Tom King? That they can't do.
It's only 48 pages a month. But at least 24 of those pages would top their comic book store charts every month.
It's great that DC Comics is finding new ways, new locations, new audiences for comics. But it's perfectly understandable that dedicated longterm comic book retailers may be pissed at their chosen way of doing it.
Unless they're in the UK where customers will have no way of getting them.
Expect certain comic stores to buy up every copy at Walmart, redistribute or sell them on and mark them up…
---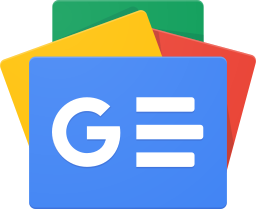 Stay up-to-date and support the site by following Bleeding Cool on Google News today!