Posted in: Comics | Tagged:
---
USA Bans Lion Forge Cartoonist From Attending San Diego Comic-Con
Italian cartoonist Zerocalcare, who has become a national sensation after selling a million copies of his graphic novels in the last six years in Italy alone, was invited to this year's San Diego Comic-Con.

His work has become increasingly popular in Europe and he was planning to promote and celebrate the American launch of his book on the struggle of Kurdish rebels in Syria, Kobane Calling, from American publishers Lion Forge.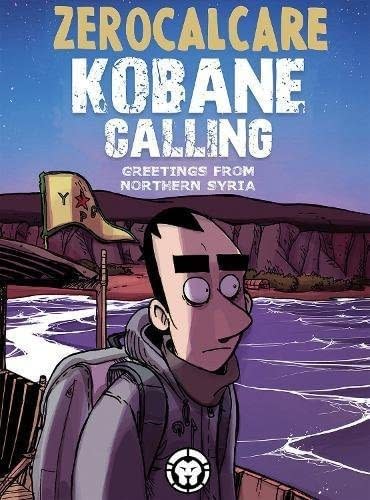 That was before he reckoned with the American government.
Having visited Iraq to research the book in question, he needed to apply for a travel visa at the US Embassy in Rome.
But despite knowing that his trip is upcoming, and having had professional reasons for his visit detailed, the US Embassy is not issuing the visa.
Apparently, his being "politically active" is cause for concern, although he has a clean sheet as a law-abiding citizen, and no previous problems visiting any country.
Trump is in the UK right now, if he pops by anywhere I am, I will try to plead his case. But failing that,m maybe Americans could write to their own representative?
His Italian publishers' BAO are doing their best…
You can read his story (in Italian) right here…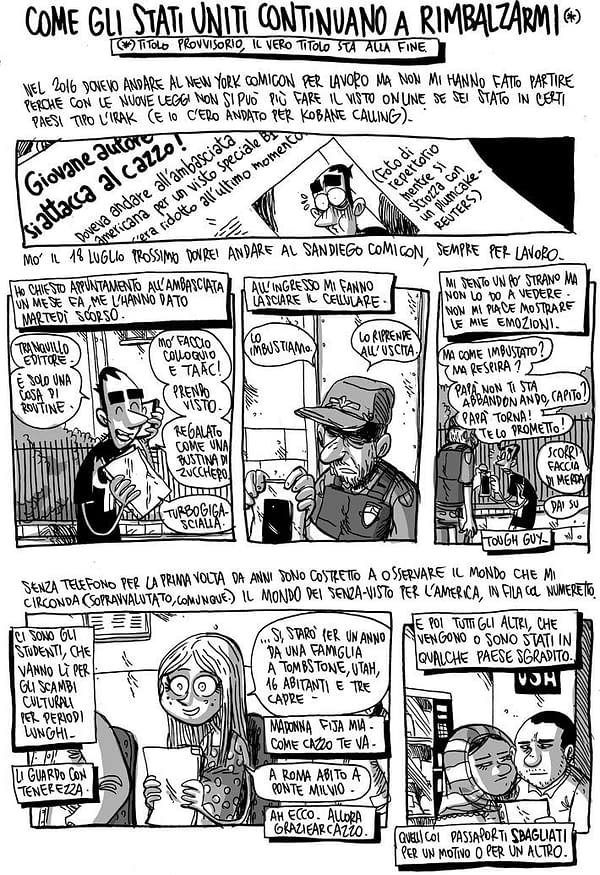 Here's a description of the comic,
KOBANE CALLING is the autobiographical memoir of a young Italian cartoonist, writing and drawing under the nom-de-plume Zerocalcare, who volunteers with the Rojava Calling organization and heads into the Middle East to support and observe the Kurdish resistance in Syria as they struggle against the advancing forces of the Islamic State. He winds up in the small town of Mesher, near the Turkish-Syrian border as a journalist and aid worker, and from there he travels into Ayn al-Arab, a majority-Kurd town in the Rojava region of Syria. As he receives an education into the war from the Kurdish perspective, he meets the women fighting in the all-female Kurdish volunteer army (the Yekeineyen Parastina Jin, or Women's Defense Units), struggling to simultaneously fight off the Islamic State even as they take strides for Kurdish independence and attempt a restructuring of traditional patriarchal Kurdish society. In a story and style at once humorous and heartbreaking, Zerocalcare presents clear-eyed reportage of the fight against the Islamic State from the front lines.

Originally published in the Italian weekly INTERNATIONAL, and then collected and expanded in an edition by Italian publisher BAO Publishing.
---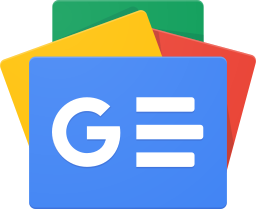 Stay up-to-date and support the site by following Bleeding Cool on Google News today!