Heat Vision has been given the PR on five series launching from new upcoming publisher Vault Comics at San Diego Comic-Con. The publisher is bringing previews of the following sci-fi and fantasy comic books, all launching this winter.
They all feature female lead cover images. It may be worth pointing out however, that they are all from five writer/artist teams.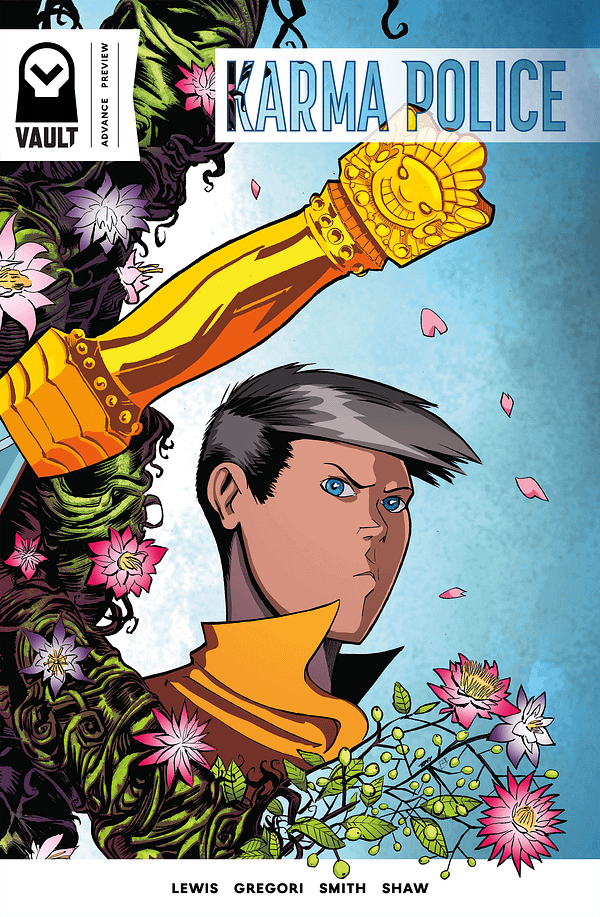 Karma Police, from writer Chris Lewis and artist Tony Gregori, centers on a young woman named Jack Allen, the reincarnation of a a holy Tibetan monk. She is trained as a compassionate assassin and discovers an enchanted knife linked to her previous incarnation's bloody history, which only complicates her new life. It hits stores Feb. 1, 2017.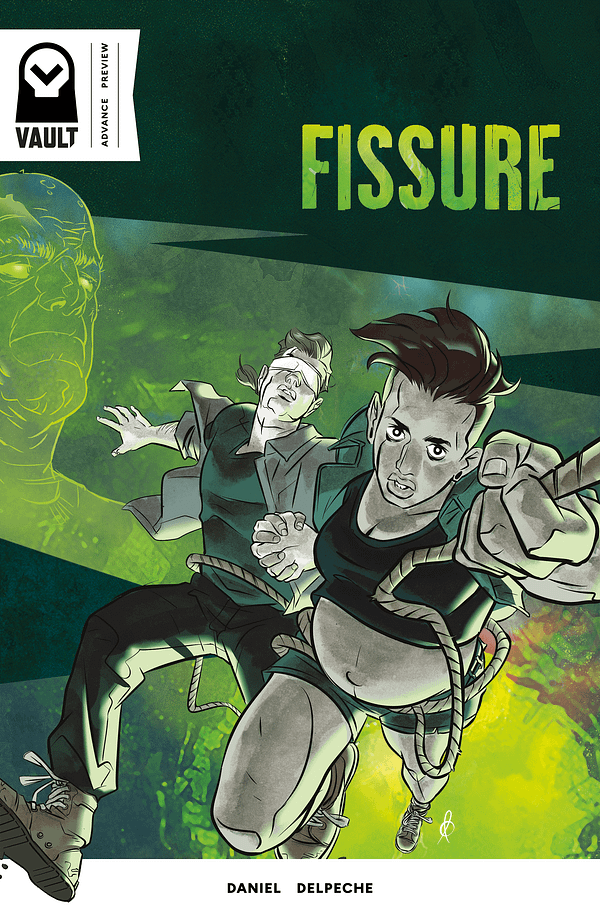 Fissure, from writer Tim Daniel and artist and letterer Pato Delpeche, mixes science fiction and horror. The series takes place in the near future, in which a sinkhole has swallowed a small town on the Mexico–U.S. border, forcing couple Avery Lee Olmos and Hark Wright fight to survive. It hits stores Feb. 8, 2017.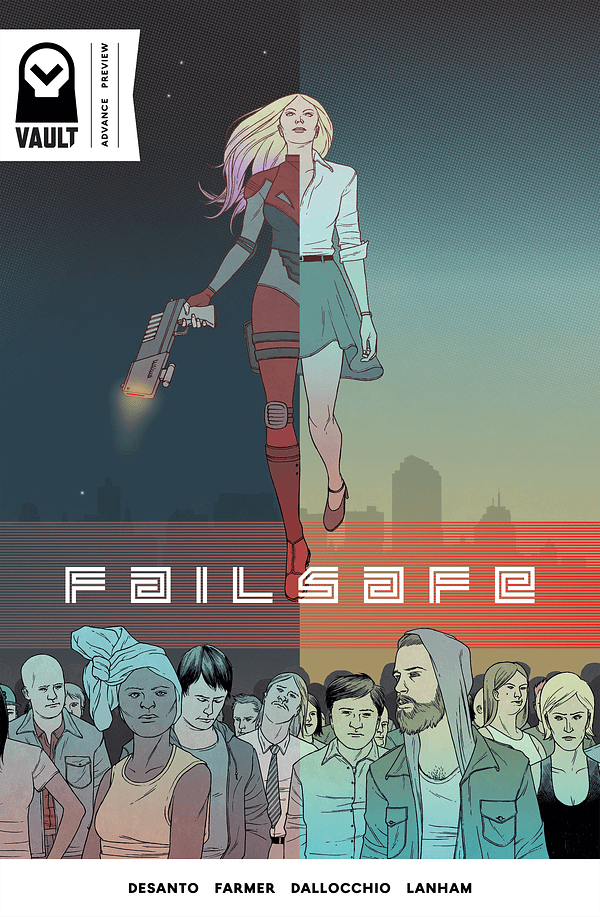 Failsafe, from writers F.J. DeSanto and Todd Farmer, and artist Federico Dallochio, takes place in the near future and centers on John Ravane, who executed the last nanotech-enhanced super soldier a decade ago, ending (or so he thought) the Haywire Insurgence program. Now, sleeper agents have activated throughout the country and Ravane is caught between an untrustworthy government and the very soldiers he once sought to destroy.

Failsafe hits stores Feb. 15, 2017.
Colossi is from Ricardo Mo and artist Alberto Muriel, who are reuniting after their work on Propeller. The series is described as hearkening back to great B-movies of the past, and sees passengers of Trans Atmos Shuttle 34 and its pilot flung through a wormhole and finding themselves in a parallel universe that is oversized … forcing them to work together to survive.

The book is available Feb. 22, 2017.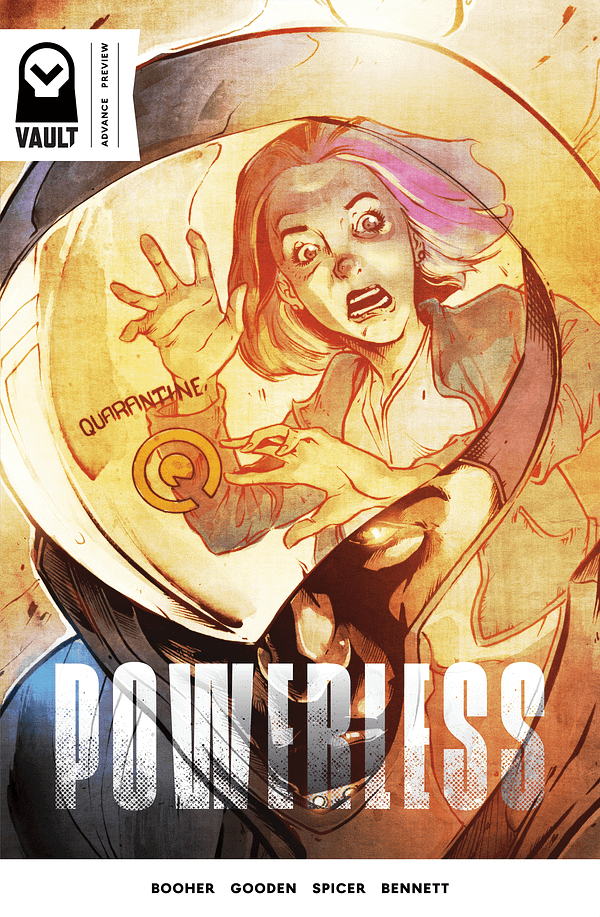 Powerless is a project from first-time comic creator David M. Booher, who is teaming with artist Nathan C. Gooden. It takes place in a world in which everyone has super powers — but that is all threatened when a virus emerges that takes those powers away. Billy Bannisher is an elite agent who to help defend against the virus, but he is tested when an infection hits close to home for him.

Powerless is on sale March 1, 2017.
Enjoyed this article? Share it!