Vault Comics Is The Latest Publisher To Join Lunar Distribution
Vault Comics has announced that they too we'll begin being distributed by Lunar Distribution to its network of distribution comic book stores. Vault comics and graphic novels are now available to order with Lunar Distribution beginning with titles shipping in May 2022.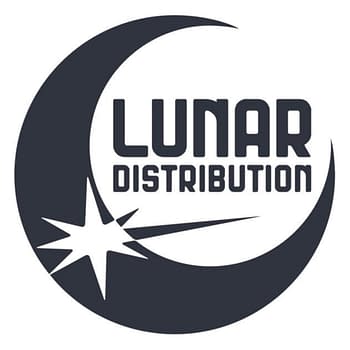 Vault Comics joins an ever-growing list of publishers including CEX, Oni Press, Ahoy Comics, Uncivilized Books, Floating World, Silver Sprocket, Scout Comics, and of course DC Comics who originally set up DCBS to launch Lunar Distribution to distribute their books to comic book retailers and specialty shops nationwide, when Diamond Comic Distributors were forced to break the DC exclusive contract they previously enjoyed due to pandemic shutdowns.
Lunar, formed by the online comic book store DCBS, is the exclusive monopoly distributor of DC Comics to the direct market of comic book stores, but a number of other smaller publishers have now made their product available through Lunar Distribution. They also publish the catalogue Next Phase listing all titles available for that month.
"We know that now more than ever flexibility is incredibly important for our retail partners. So we're expanding our distribution relationships to empower our retail partners to make the choices that are best for their businesses," said Vault CEO, Damian Wassel. "We're excited to start working with Lunar, and excited to continue our relationship with Diamond."
Vault will offer the same discounts and line-wide returnability on new single-issues through both Lunar and Diamond Comic Distributors. In addition to Lunar, Vault comics and graphic novels are available to order through Diamond, Simon & Schuster, and as ebooks through InScribe. Vault Comics is a private family-owned company based in Missoula, Montana, founded by brothers Damian and Adrian Wassel, and their friend Nathan Gooden including publishing titles such as Vampire: The Masquerade, Dark One, Reactor, Heathen, Vagrant Queen, Money Shot, Shadow Service, Wasted Space, Submerged, These Savage Shores and many more.