Walmart Comic Bundles Have Retailer In A Tizzy… You Won't Guess Who!
Bleeding Cool reported on Walmart's 3-packs of DC comics back in March, but they're still causing a stir in the direct market community today. Three comics for $5, cheaper than small comic book stores can reasonably compete with, would make any reasonable retailer nervous. So imagine what it does for an unreasonable one like controversial retailer Dennis Barger Jr. of Wonderworld Comics and Quick Stop Comic Shop. Okay, so we lied. You definitely guessed it was Barger. Who else would it be? And actually, you don't have to imagine how he'll react, because just like the last time he warned the industry about the dangers of Walmart, Barger will tell you all about it:
Barger isn't pleased, but fellow retailer Jesse James Criscione of the inventively named Jesse James Comics, source of the photos, takes a more measured approach:
Since the post is truncated in the embedded version above, here's the full text:
So my Brother and Sisters in the Comic Book Store business (U.S. that is) Today I found out I have 7 new neighborhood stores selling recent Marvel and Dc comics. For me, as most know, I welcome more stores and think its good for our community to have other choices. HOWEVER, seeing that its Walmart selling them for less (Marvel 3 pack $2.00 less then cover and Dc Comics 3 pack for 4.00 less that cover, with unique bar codes) it gives me a moment of pause.

Some will say, "It will inspire customers to flock to a LCS". Others will just dang right denounce it as a attack on Comic book stores.

Time will tell. Our saving Grace is we have the ability to Inspire, Inform, and guide new comic book fans in the right direction. However, the one Biggest thing we can offer, is just giving GREAT Customer Service and all should be just fine.

As far as the 5 pack, Im just kicking myself for not pitching it first to Walmart.

"Every time someone buys or touches a comic, it gives us the Opportunity to open our world to them. The opportunity to hand them the torch to a great journey that a comic book gives someone for a lifetime of joy"

Fight the good Fight
Jesse James.
It's a fair, even optimistic viewpoint, placing the onus for expanding the direct market's customer base on retailers, regardless of whether new readers bought their first 3-pack from the local Walmart.
Meanwhile, back at his page, Dennis Barger found himself in an argument with elite retailer Brian Hibbs after responding to a post telling Trump supporter Barger that the Walmart 3-packs were the free market in action:
There may be an upside for retailers, however. Apparently, the $5 3-packs can be flipped for $15 on eBay. Perhaps Barger would be less upset if he could get a little taste of that action?
Then again, a 300% markup may simply be too "small potatoes" for a man like Dennis Barger Jr. Why, yes, that is indeed a 1:1000 Marvel variant for Venom #1 featuring recycled decades old artwork from Todd McFarlane, which Barger is hoping to sell for $1200. You could buy 240 Walmart comic 3-packs for that price.
Finally, saving Bleeding Cool the trouble, Barger posted a photo of the 1996 Wall Street Journal that reveals Barger as Walmart's number one customer, at least when it comes to buying toys to resell: ---
---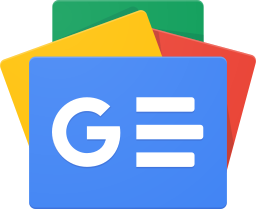 Stay up-to-date and support the site by following Bleeding Cool on Google News today!