Walmart/DC Comics Censored Michael Turner's Artemis and Wonder Woman
Thanks to Andrew Elia for spotting this one. The recent DC Giant-Sized Superman #9 and #10, exclusive (for now) to Walmart has been reprinting classic stories, but has also been bowdlerising them a little for the modern Walmart audience. What was once acceptable, for some reason, is no longer kosher. Especially when it comes to how the late Michael Turner drew women. Rather, the clothes he drew on women. Or not, as the case may be.
So in these reprinted issues of Superman/Batman by Jeph Loeb and Michael Turner, chosen especially by DC Comics for these Walmart comic books, we have DC Comics character Artemis, sporting a rather specific asymmetrical look on Paradise Island, where she is hanging out with the other Themyscirians. Well, one bit of her seems to be hanging out more than the others.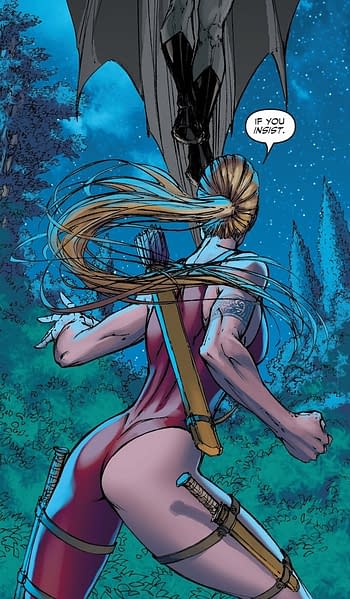 That has to chafe a little… Well, for the Walmart Giant-Size reprints, that… choice of costume has also been amended to something slightly more symmetrical.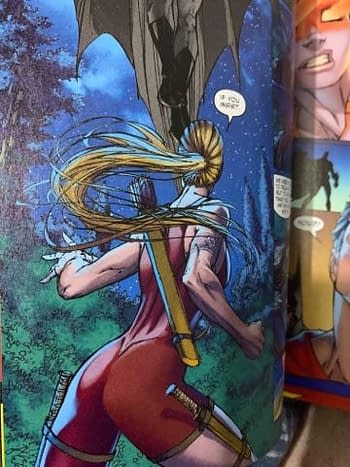 And this continues through the issues, as seen in these before-and-after shots. Before, being choked by Superman: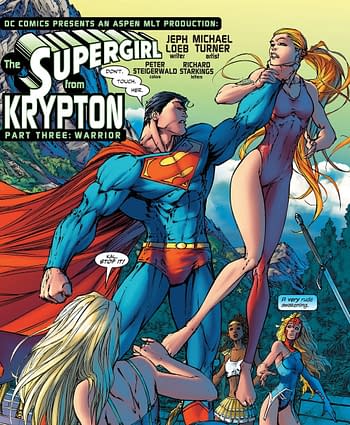 And after, still choking: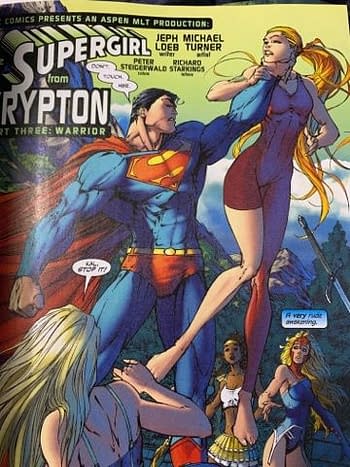 Before, in full sword-based battle: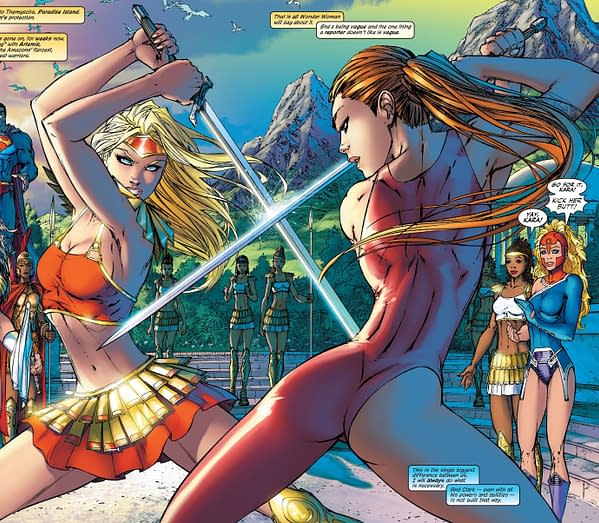 And after, what is not lost in the fold: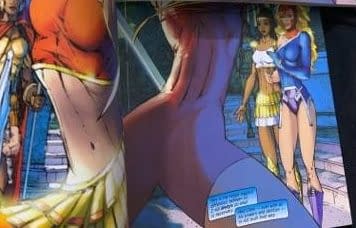 But Artemis is not the only character to receive costume alterations in these Walmart Giant-Size issues.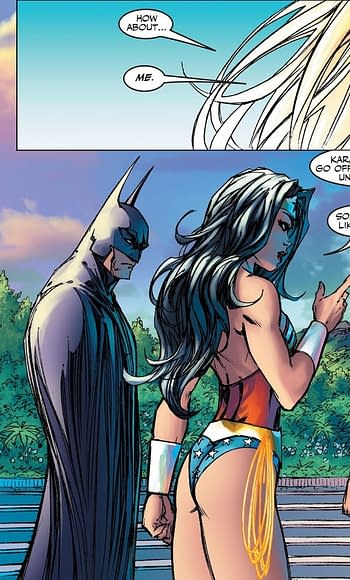 So is Wonder Woman.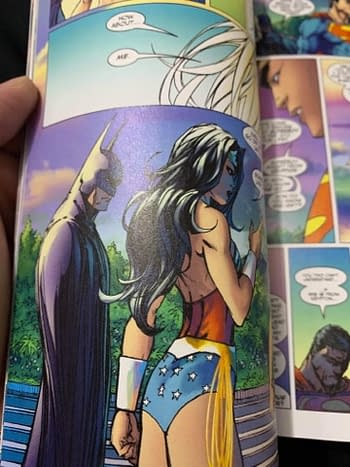 So the game is on, dear readers of Bleeding Cool, how many such amends made for the benefit of Walmart readers are you able to unearth? The game is afoot… or about. There is precedent here of course – when making the Suicide Squad trailer, Harley Quinn's hotpants were digitally lengthened. What other changes have been made for Walmart?
Also, just because I have to remind, the verb 'to censor' is defined as 'to act like a censor' – you don't have to be a government body to censor something – though of course, it does help.
---
---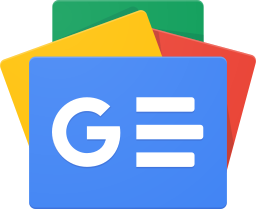 Stay up-to-date and support the site by following Bleeding Cool on Google News today!