In the most recent issue of the fantasy/PR comic book series from Devil's Due/1First Comics, Public Relations #4, Matthew Sturges and Dave Justus include a centerfold from a fictional magazine called Liger Beat with a poster for a band called Peter Smurfy drawn by Robert Wilson IV.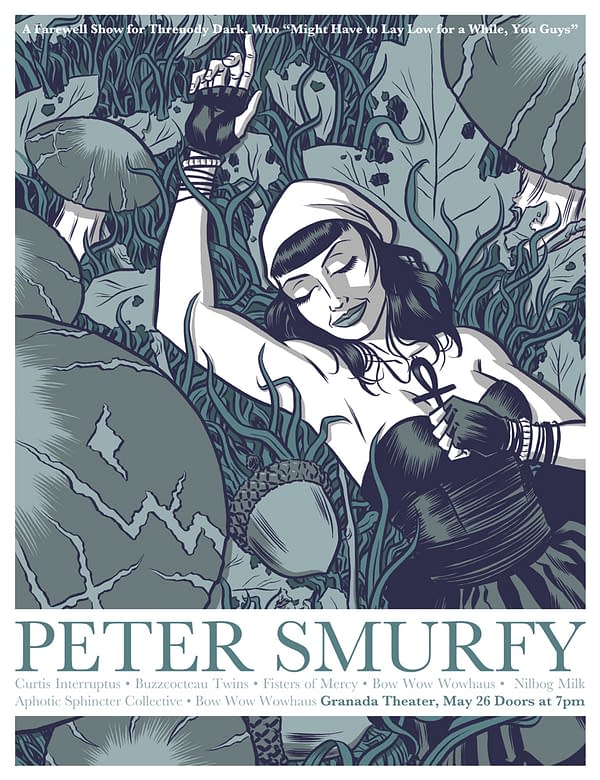 The thing is, the band exists. Or at least it does now. The article includes text containing the url for the band,http://petersmurfy.com, who exclusively play '80s alternative covers of cartoon theme songs, including interpretations reminiscent of Yaz, Depeche Mode, Nine Inch Nails, and The Church, covering such classic TV show themes as Pokemon and Animaniacs. The link, if followed, presents the reader with a free 4-song EP that ties in with the comic….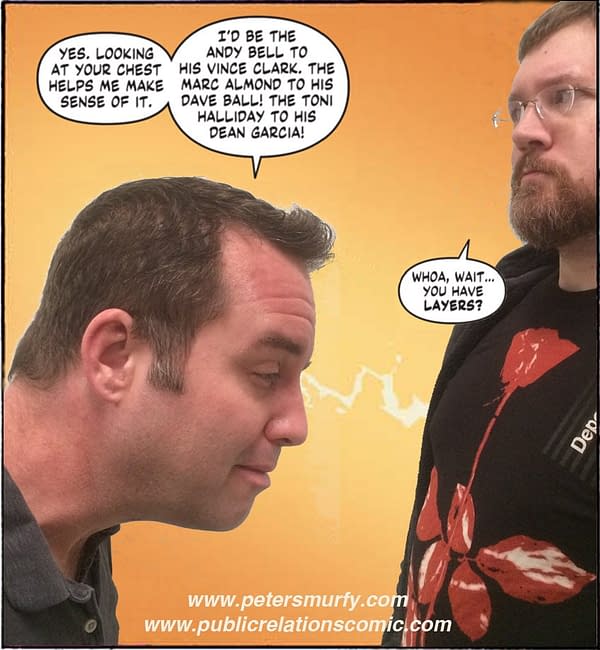 Public Relations #4 was released Wednesday, December 2 and is published by Devil's Due/1First Comics. It's written by Dave Justus and Matthew Sturges, with art by David Hahn, José Marzán, Jr., and Robert Wilson IV, and a cover by Annie Wu.
Enjoyed this article? Share it!