When Wrestlers Bust Into Your San Diego Comic-Con Set – The Boom! Studios: Discover Yours Panel 2019
Filip Sablik, President of Publishing and Marketing at Boom! Studios, moderated a panel on Friday at Comic-Con that focused on the wide variety of genres of comics that the publisher offers. Matt Gagnon, Editor-in-Chief, co-moderated.
Sablik believes that a comic is no different from a novel or TV show and that every person out there should be enjoying them, it is question of finding the right one for each person.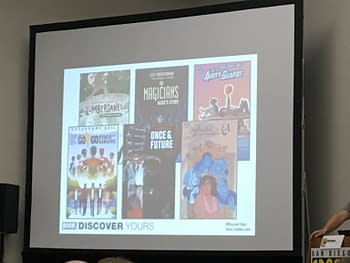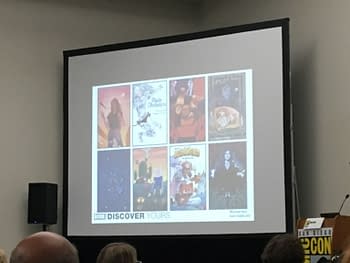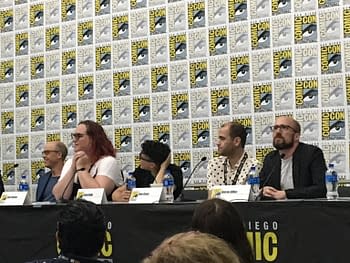 The Magicians: Alice's Story, an original graphic novel based on the world of the hit media franchise, will only be the beginning of the relationship with the publisher as author, and Magicians creator, Lev Grossman was on-hand to announce that a new, ongoing series would be forthcoming with the same creative team as the OGN.
Grossman said that much of the Magicians came from Doctor Strange comics, which he read during the 70s and 80s, and then Alan Moore. He said that Miracleman was particularly important, both for the themes and tone of the work, as he appreciated how "[Moore] interrogated the medium… asking it questions that you weren't supposed to ask it." He described Miracleman as "the playbook for Smart Genre Fiction."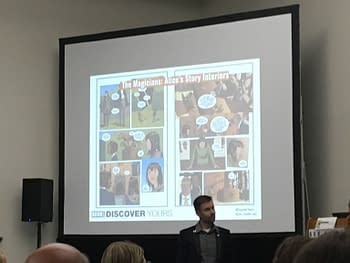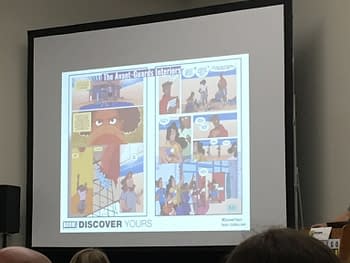 Grossman said that it was never to late to begin your life's work and that he only began writing the Magicians when he was 35. This was after he confronted his depression for the first time after suffering with it for two decades.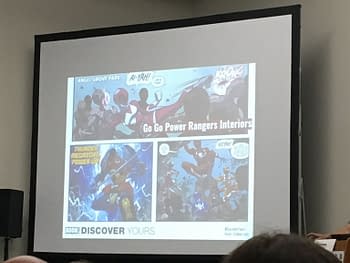 Sina Grace is co-writing Go Go Power Rangers with Ryan Parrott and compares the working relationship to the White Ranger and his talking sword, with Grace being the sword. Grace was very happy to design a villain for Bulk & Skull named Lady Grumptruck, a dumptruck themed villain with a Renaissance Faire look to her.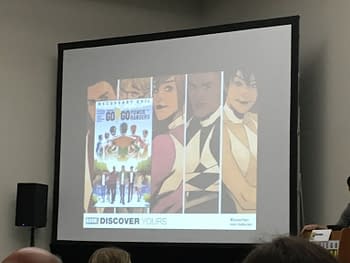 Based on an audience question, Grace said that his favorite Power Rangers are the original five and looking into the emotional relationship between those characters specifically.
He is also writing Ghosted in LA which he describes as "Melrose Place… with ghosts." It is a book about "friendship and ghost romance." Grace was born and raised in Los Angeles and his experience having always lived in apartment complexes inspired the look and feel of the series. He wants to focus on making sure the series reflects the actual LA that he knows and not the one seen in popular movies.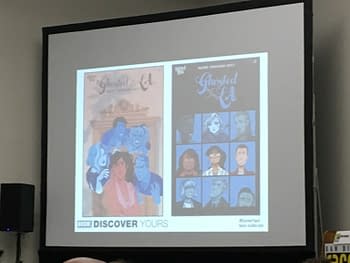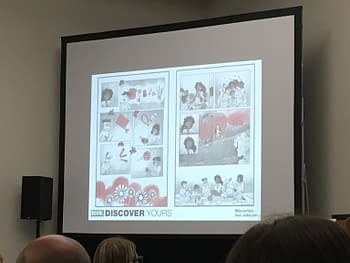 The series is currently scheduled to be 12 issues and was approved quickly after a flash of brilliance made him pull over while driving, and write entire pitch in 45 minutes.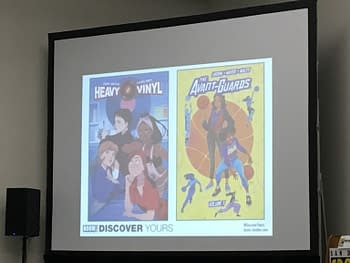 The Avant-Guards was also showcased. It is written by Carly Usdin, a professional director, who said that each character in the series is based on one of the archetypal characters from the classic film Seven Samurai, as well as having visual references from a WNBA player and unique actor.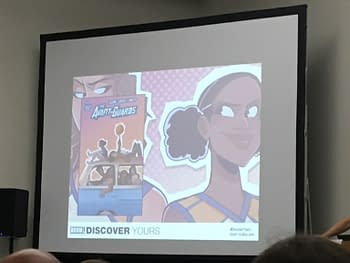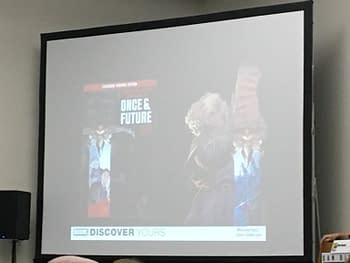 Usdin added that Volume 2 of her Heavy Vinyl series will be coming out next year.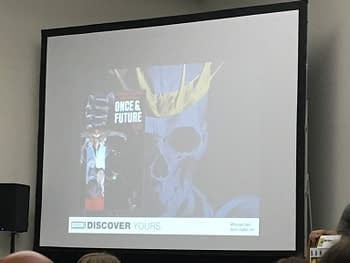 Kieron Gillen is writing Once & Future, a new series that he is hoping will be a little more lighthearted than his other creator-owned work. A trailer for the work was played. The premise of the title is that it asks the question of what if Indiana Jones were two people. The gunfighting, badass, Nazi-killer is an older woman and the more cerebral and academic Doctor Jones is her real-world-experience lacking grandson.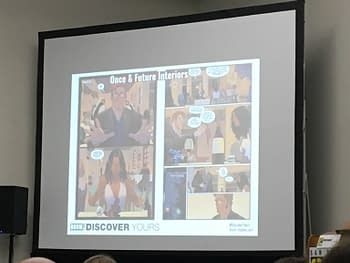 For Once & Future, Gillen said he was most interested in how myths evolve and change over time, where specific bits of the myth began and first appeared. This is more than what the myths are themselves. The series will pull a great deal from the iconic Arthurian myths of British legend.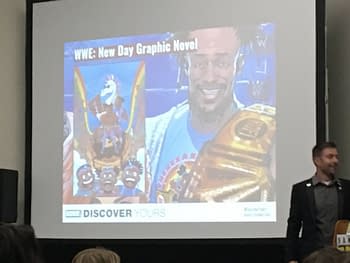 Just as the panel was wrapping-up, an 'audience member' asked why no wrestling comics were being announced to which professional wrestler Kofi Kingston burst into the room and demanded that he get his own book. Sablik agreed and officially announced that a comic featuring WWE franchise the New Day would be coming out from Boom! Studios. This, thankfully, caused Kingston to get off of the table he was standing on.