Announced at Toy Fair New York 2019, Daniele Di Nicuolo and Ryan Parrott are returning to Boom's Power Rangers comic books with Mighty Morphin Power Rangers #40.
A new event will begin called Necessary Evil.
It will also introduce the White Ranger into the series.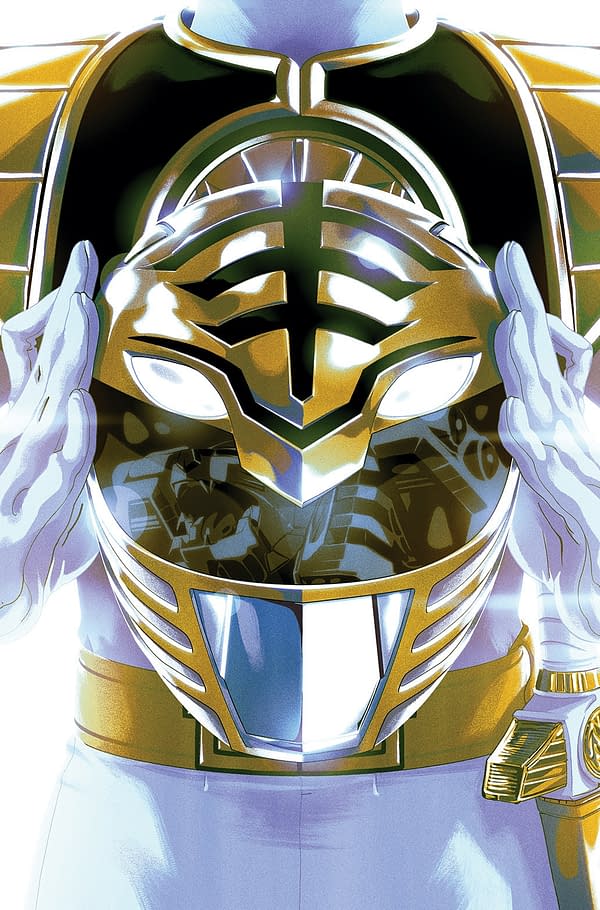 Previously, a villainous alternate version of Tommy Oliver from another universe known as Lord Drakkon was the Boom Studios version of the White Ranger, with his costume combining elements of Tommy's green and white Ranger suits. Drakkon also controls a unique Zord called the Black Dragon. Because of the chain of events including Lord Drakkon's attacks to the Power Rangers' universe, it creates an alternate reality from the television series' continuity. He also kills Tommy before he can become the White Ranger. The following Shattered Grid event was about the character's war against all of the incarnations of the Power Rangers and their enemies throughout their universe's timeline with Jason David Frank portraying Lord Drakkon in its promotions. During the storyline, Tommy's spirit plays an important role in Lord Drakkon's defeat before he ressurrect himself. Tommy wins the fight against Lord Drakkon, and the latter rather dies than accepting truce from Tommy. After the multiverse is restored, the timeline returned to how it is supposed to be as depicted in the television franchise with no one remembering the events…
Until, of course a Necessary Evil means to bring those memories back, maybe?
Enjoyed this article? Share it!