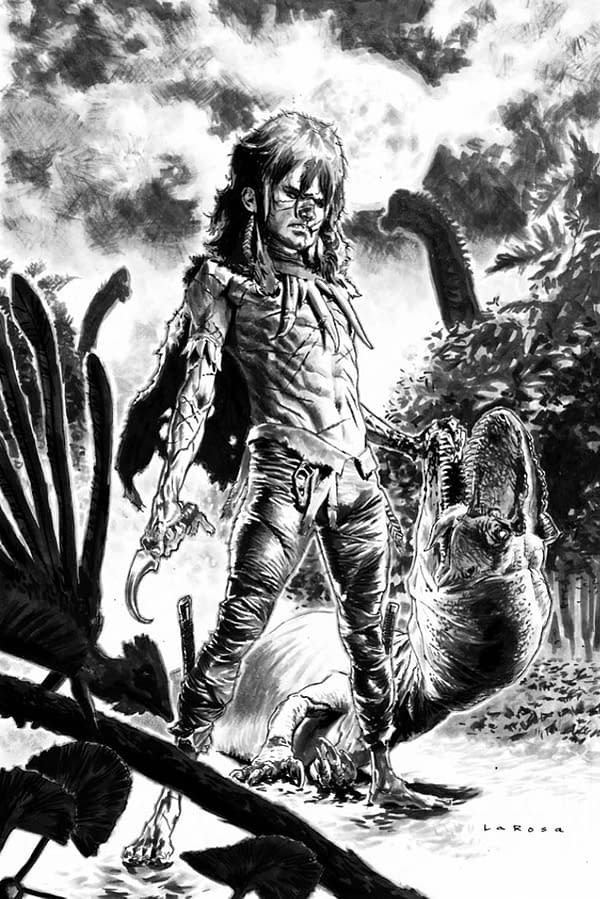 Savage is the new series from ValiantV Entertainment by B Clay Moore, Clayton Henry and Lewis LaRosa.
It's been quite popular, for a Valiant title, that is. Sold out, went to second print, and everything. But there was a variant cover published with the original first issue, that stores could order with every 50 copies of the standard comic they ordered.
Well, it appears that very few stores did order 50 copies.
As a result, the cover in question seems to be very rare indeed.
Which has led to one copy being listed on eBay right now. With 4 days left to go and 35 bids, it is currently going for over $880.
Which is an insane amount, But there are no other copies available on eBay. Or from any other online store I can find. Midtown Comics may list theirs at $30 – but they are sold out., As is everyone.
Could this be the big speculator hit to finish off 2016?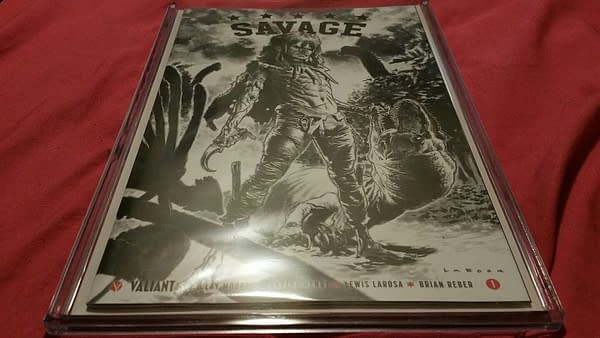 Enjoyed this article? Share it!