Wizard World Portland – Gaming The Comic Book Fan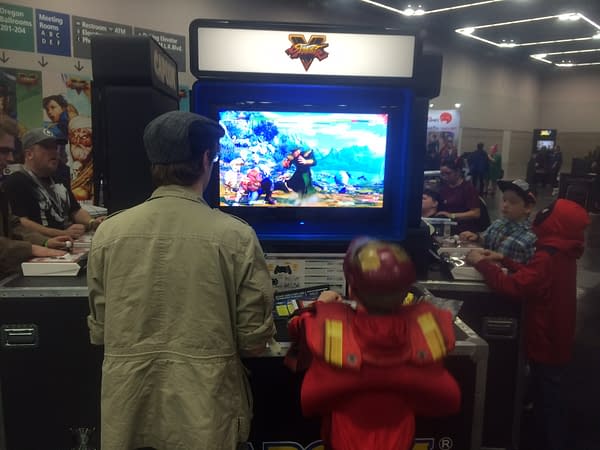 Ian Melton attended Wizard World Portland Comic Con,
Wizard World Portland has grown in size from its first two years in the Rose City and this year was an impressive and fun convention. It was the second convention to show Wizard World's shift into video gaming as part of their convention setup, with an impressive array of Tekken 7, Street Fighter 5, and Dark Souls 3 gaming consoles set up to play. The massive large screen TV in the gaming area showed the competitions going on in the Wizard World Gaming section, with matches going on from open till at least 10PM, keeping the gaming area open past the rest of the convention's 8 PM and 7 PM closing times for Friday and Saturday respectfully. This shift shows Wizard World's goal of trying to keep their conventions more on the pulse of the con going community, though how successful that is really comes down to the individual attending the convention. The gaming presence took up a third of Wizard World's convention space and showed the commitment that Wizard World is making toward being a gaming convention as well.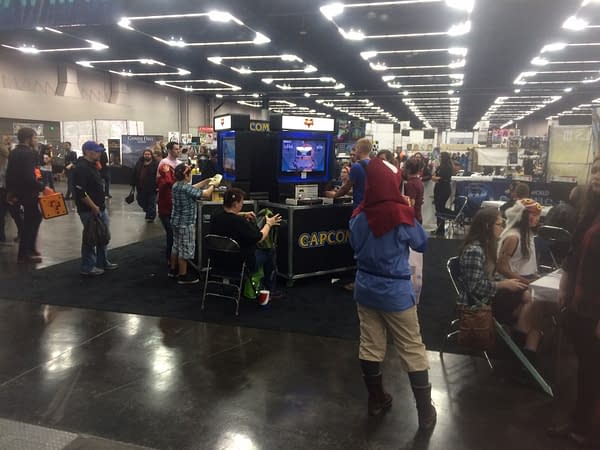 However, there was a lack of what made the last Wizard World Portland a comic book convention. There were comic book creators there, some truly great ones such as Denny O'Neil, but those who currently work in the industry, be it for Marvel, DC, Image, and other companies, numbered less than a dozen. The number of comic book dealers was also far lower than the previous year, down to less than 10, and the biggest surprise was the lack of comic book company presence. Portland is home to Dark Horse Comics and Oni Press, yet neither had a booth at Wizard World Portland this year. One could guess the last year's convention did not draw enough business to do it. Dark Horse did send down someone to hand out cloth bags that had the Dark Horse logo and an image of the casts of Buffy, Angel and Serenity on it, leading to Dark Horse's logo being seen around the convention even if they were not there physically. Overall, the convention did not feel like Comic Pro had just happened the day before in the area, or that this is the town that the CBLDF is leaving New York for. It was an entertainment convention with some comic book creators at it.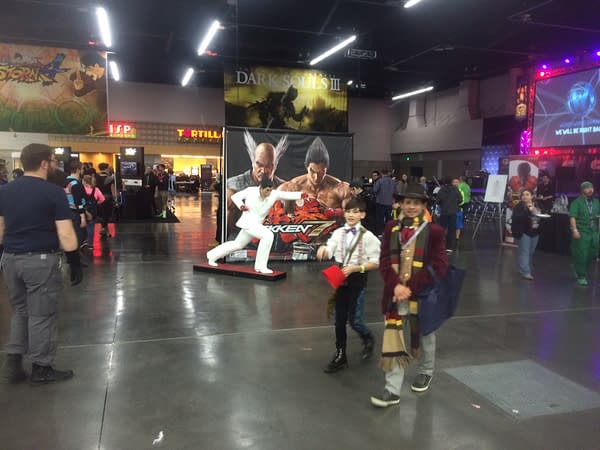 Creators I talked to at the convention had a wide range of responses to the small comic book presence at Wizard World Portland. Some had very long stretches without anyone stopping by; others had very steady foot traffic up to their table and felt very positive about the whole weekend. Some attributed past perceptions of Wizard World and negative treatment of creators for the lack of comic book creators in attendance, but theories could not change any part of the lack of comic book creators there. The amount of actors from popular shows though more than dominated the convention and provided fans with an opportunity to listen to, meet, and get pictures with cast from Once Upon A Time, Star Trek, Walking Dead, and more.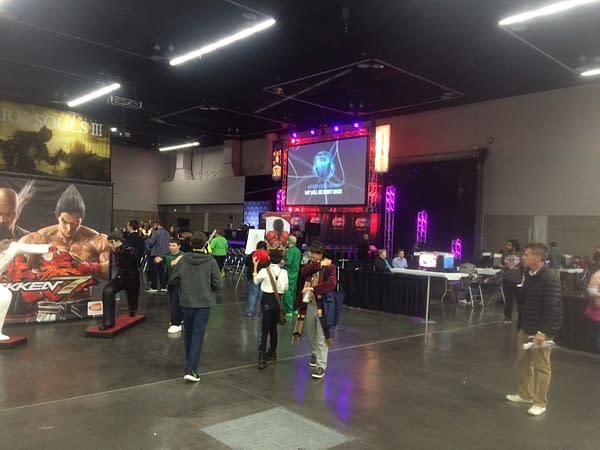 Wizard World Portland is doing what it set out to do, provide a great venue for entertainment mediums to interact with fans, and the show attendance grew again from the previous year. The inclusion of gaming to Wizard World looks like a very likely continuing presence that was very positive, and had experienced gamers allowing and encouraging the uninitiated to enjoy as well. However, Wizard World Portland was not Wizard World Comic Con but more an entertainment convention.