Is Wolverine Going to Miss Everyone in the Marvel Universe? (Captain America #697 SPOILERS)
Today sees the publication of Captain America #697 by Mark Waid, Chris Samnee and Matthew Wilson. It's a stonker of an issue, it may lead into a longer storyline but it's a great done-in-one. Kraven The Hunter hunting Captain America. Through a jungle. There's a lot to be happy about here.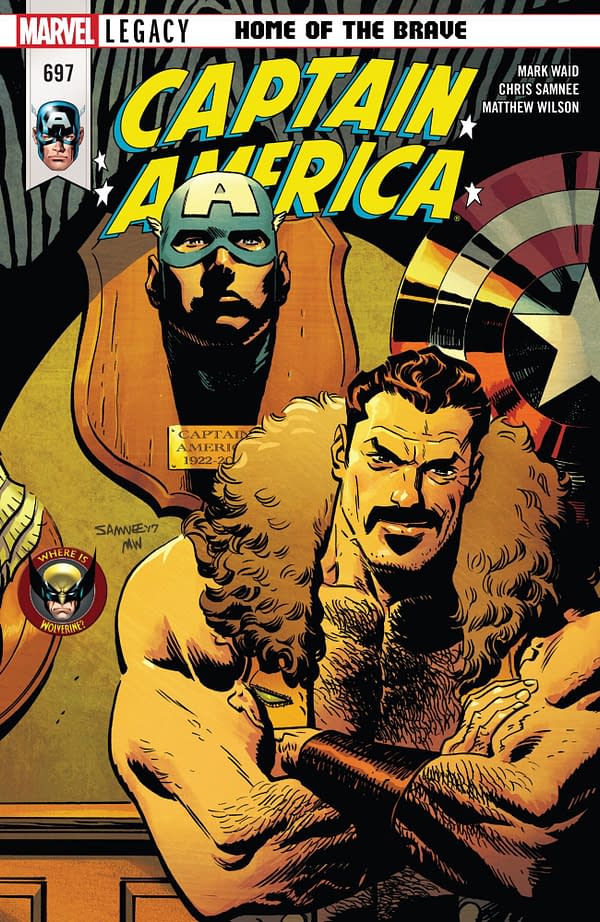 That the ultimate Russian hunter hasn't faced off against the symbol of America before in a peculiar thought. Only the recent Pleasant Hill and Secret Empire series brought them together – and then on the same side. But that's not being referred to here.
But rather than talking about the issue, we are talking a long hard look at that Where's Wolverine logo on the front cover. A number of comics will be presenting an extra page dealing with the returned-to-life Wolverine, as seen in Marvel Legacy #1, with an Infinity Stone. And encouraging us to hunt them down and join up the dots.
And does this comic give us an idea of how that will be achieved? With the opening scene of Captain America, full of darts that hunted their target, and snooker cues doing the same…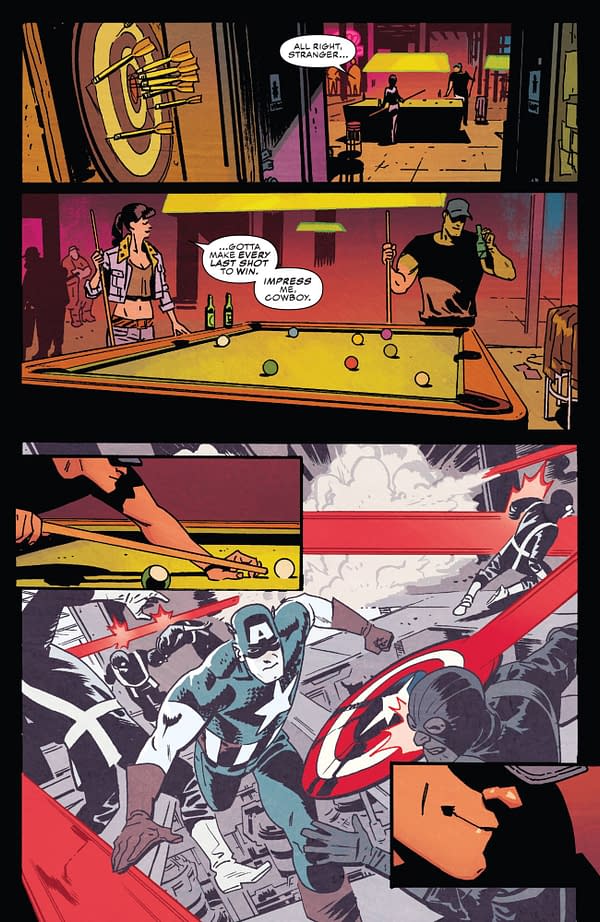 After all, Cap is a man who can cover all the angles. But after the issue in question, after the letters pages have rolled, we return to the bar, in a page by Leinul Francis Yu, Gerry Alanguilan and Matthew Wilson.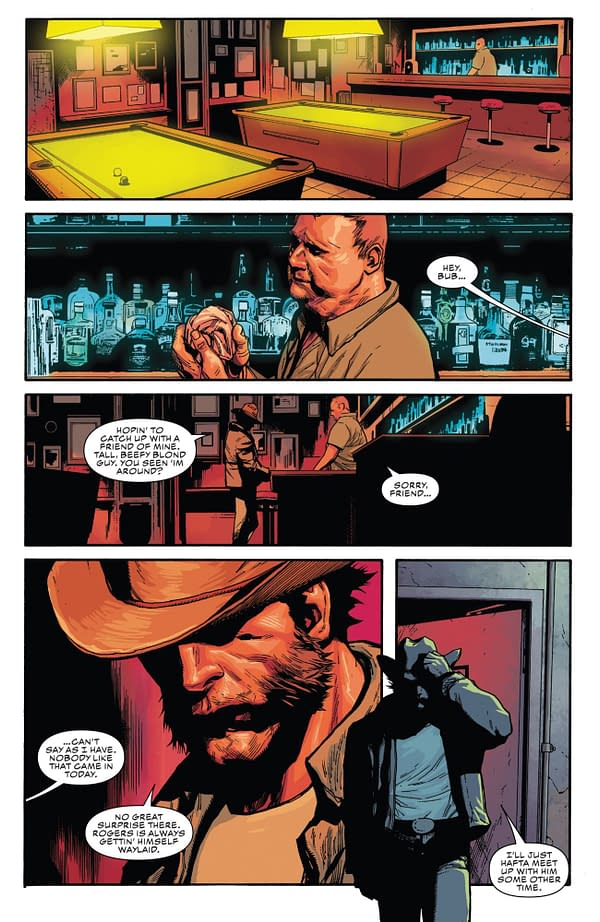 Will this set the pattern for every appearance to come? Drifting through the Marvel universe, turning up too late, missing his friends? The ones who he's still dead, wrapped in adamantium? Next spots are Thor #203 on January 17th and Amazing Spider-Man on January 24th…
CAPTAIN AMERICA #697 LEG WW
(W) Mark Waid (A/CA) Chris Samnee
HOME OF THE BRAVE PART Part 3
Kraven the Hunter has a new target – and it's Steve Rogers! Trapped in unfamiliar territory, stripped of his shield and on the run, Cap must find a way to evade Kraven long enough to save an innocent life – but this time, that might be impossible! And just wait until you see the final page…
Rated T+In Shops: Jan 03, 2018
SRP: $3.99