Milwaukee Bucks Owner Marc Lasry Sells Wonder Woman #1 CGC 9.0 'Solicitation Copy' For Record $291,100 There are usually a few eye-openers during the season-ending major auctions, and this is a big one: A Wonder Woman #1 CGC 9.0 has just sold at Comic Connect for a record $291,100. Graded Very Fine/Near Mint 9.0 by third-party grading service Certified Guaranty Company, it is one of only two copies certified at that grade, with none graded higher.
The Summer 1942 cover-dated release from DC Comics by creators William Moulton Marston and H.G. Peter completed the character's launch into the comic book stratosphere during the Golden Age, following up her debut and regular appearances starting in super team book All-Star Comics #8 (Dec 1941) and lead feature from the beginning in anthology Sensation Comics #1 (January 1942).
The comic is part of a shock-and-awe group of 1,251 high grade vintage comics being sold by Comic Connect on behalf of hedge fund billionaire and Milwaukee Bucks co-owner Marc Lasry (and I note that Lasry recently sat courtside at a Bucks/Nets game with longtime acquaintance and a former vintage comics seller himself, Bill Clinton. With Lasry's mega-collection about to hit the block at that time, it's hard not to wonder if the two of them talked comics.).
While this is far and away a record for any copy of Wonder Woman #1, this particular copy has an interesting and important provenance — it was part of a promotional packet sent by DC's All-American Comics branch associate editor Alice Marble — at that time, perhaps the most famous female athlete in the country with 18 Grand Slam tennis championships to her credit, and the US women's #1 ranked player from 1936 to 1940.
Originally hired by DC in what was essentially an athlete's endorsement deal to promote the character, Marble went on to also write the "Wonder Women of History" feature in the title as well. As part of her promotional efforts, she sent this particular copy of Wonder Woman #1 in a promotional packet to the editors of Harper's Magazine. The included photo of Marble reading a copy of Wonder Woman #1 has been floating around on the internet for awhile, though always a bad copy — and this one's not much better — but if you squint real hard at this copy of the photo, it does give up a couple of secrets. That's not an actual printed copy of Wonder Woman #1 (note that the logo is pasted over Wonder Woman's raised right arm, rather than being cut out for the arm as it is in the printed version. And it's not the Wonder Woman #1 Ashcan, which uses the Sensation Comics #1 art. So, it's a mock-up of some sort presumably, and you always wonder if there's just the one in cases like this, and if it's still out there anywhere.
The contents of the included promotional letters here are likewise fascinating:
"Dr. William Moulton Marston, famous Harvard psychologist and inventor of the widely-publicized lie detector" is revealed here for the first time as the creator of the character, after having been credited as "Charles Moulton" previously.
All-American editor M.C. Gaines is prominently credited as the "discoverer" of Superman here — a matter which has been the subject of some debate among historians. The effort to promote Wonder Woman as the female counterpart of Superman is likewise interesting, and includes a version of the "Faster than a speeding bullet" phrasing made famous by the syndicated Superman radio show just a year prior to this. Wonder Woman's version of the blurb says, "She can leap through the air with the speed of a bullet, lift tons of weight, withstand high electric voltage, read the thoughts of others by mental radio."
The note that Wonder Woman had appeared as one of eight stories in Sensation Comics and was selected by reader poll — "80% chose "Wonder Woman as their favorite over seven male characters" — seems to be another attempt to parallel Superman, as a high-profile Saturday Evening Post piece from June 1941 on the rise of "Superman, Inc" contains an anecdote from DC Comics owner Harry Donenfeld stating that Superman was also chosen as the favorite by reader poll (which appears in Action Comics #4). However, the notion that Wonder Woman received her own series due to overwhelming popularity in a Sensation Comics reader poll appears to be a polite marketing fiction. A succession of popular sports stars of the day — Jack Dempsy, Gene Tunney, and finally Alice Marble herself — have written endorsements of Wonder Woman that appear in successive issues of All-Star Comics, which culminates in the poll in Sensation Comics #5 asking readers to send in their choice for favorite of the Sensation characters — and receive a Wonder Woman button as a thank you.
And the clincher: Gaines filed the Wonder Woman logo with the US Patent and Trademark Office long before the reader vote, and just a week prior to that Saturday Evening Post article on Superman. If they were about to tell the world exactly how successful Superman had become (the article contains moments of candor about exactly how much money DC's owners were making from Superman which seem remarkable in light of subsequent events), I imagine they wanted to start laying the groundwork for a super woman.
One can forgive Alice Marble for signing off on the slight fib on this point, though — history shows she was right about her enthusiasm for the character, and of course, she went off to fight the Nazis herself a short time later by operating as a spy in Switzerland. And speaking of Nazis, that article by William Moulton Marston which Marble mentions she includes with this packet, contains the following passage:
It is highly significant to a psychologist that Hitler and his original gang of political racketeers were singularly free from the influence of women. There was no woman's influence whatsoever in the emotional beginnings of Nazism. The result, inevitably, was unrestrained male dominance. There's no more reason for not killing humans who oppose you than for sparing the lives of mosquitoes, in the mind of a man whose self-seeking emotions are permitted to run rampant. And the average "normal" males personality balance tends definitely in the same direction, according to the emotions tests which I have conducted for several years.
---
---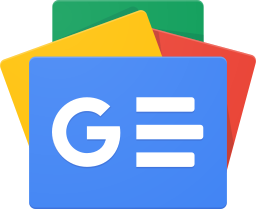 Stay up-to-date and support the site by following Bleeding Cool on Google News today!