Posted in: Comics | Tagged: Comics, entertainment
---
Would Double Take Have Done Better With An XCom, Civilisation And Bioshock Shared Comics Universe? Earlier today, Bleeding Cool ran the news that Double Take Comics, the comic publishing arm of Take 2 Interactive is to close down. It follows earlier reports that that its publisher, Bill Jemas was trying to raise money to buy it.
In recent weeks, I've had a little contre temps with Bill Jemas over an interview that was meant to take place but found him first pre-empt it and start to post elements from it before it was finished. Two extensive sets of questions sent to him remain unanswered at this point.
One line of enquiry pursued the origins of his comics universe. As published, it is a sequel to the public domain movie The Night Of The Living Dead, initially set in the sixties, that transforms into a superhero universe.
But originally, it was intended to be something very different. A comic book universe that relied on the continuity of the video game worlds of XCom, Civilisation and Bioshock.
X-Com was originally a 1994 game from Microprose, set in 1998, a franchise featuring an elite international organization tasked with countering alien invasions of Earth. Recent games were published by Take-Two's 2K Games set in 2035.
Civilization was a Microprose game, originally set in Egypt in 4000 BC, and extending into the future as players develop their worlds, with sequels expanding that scope. Take-Two's acquisition of the game would see future iterations extend off planet.
While Bioshock, initially set in the sixties, was set among the survivors of a doomed underwater utopia and the monsters left behind. The games were developed and published by Take-Two's 2K Games, and developed with Ken Levine.
How they would have knitted together and what would have emerged we may never know, but I understand conflict between Jemas and Levine may have been why Double Take moved onto something that no one owned, like The Night Of The Living Dead…
---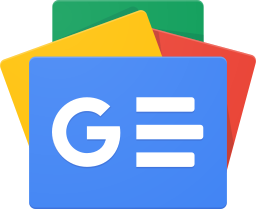 Stay up-to-date and support the site by following Bleeding Cool on Google News today!