Posted in: Comics, DC Comics | Tagged: Alan Moore, Comics, dc comics, leah moore, v for vendetta, Watchmen
---
Leah Moore Tells Us All How Comics Broke Alan Moore
I have been an admirer of the work of Alan Moore, before I knew who he was, that he was the one who wrote my favourite Captain Britain and 2000AD stories. When I picked up Warrior Magazine and was reading it for V For Vendetta and Marvelman, they mentioned his name and what else he wrote, and something in my eleven-year-old brain clicked into place. Since then, I have always enjoyed his work across media, seen his talks, performance pieces, shows, programmes on the TV and radio, read his comics, novels, introductions, listened to his songs, interviews and watched his films. And I have often been baffled by how some people who only read one or two paragraphs pulled from old transcribed interviews (as I did here), seem unwilling to try and view these in a wider context. Or even listen to him speak to recognise his good humour and self-deprecatory stance that gives added nuance and context to those words. This is the man who wrote D.R. & Quinch, The Bojeffries Saga and Jack B Quick, he's a really funny guy, and it exasperates me that some people don't acknowledge his use of irony and wordplay in much of what he says, and instead caricature him as some crazy old hermit screaming at clouds and worshipping a snake god – without recognising that his chosen deity was revealed as a hoax puppet even in Roman times. Because it's funny, and clever and recognises that if you can't, in some fashion, believe in the stories you make up from thin air, why would anyone else?
And then after this week's highs and lows in that regard, someone who knows Alan better than pretty much anyone else, put the whole thing in a context I don't think I'd ever even considered. That comics – especially superhero comics – broke Alan Moore's heart. Just like Jack Kirby. His daughter, Leah Moore, a fine writer in her own right, laid it out on Twitter yesterday in a very personal way and I've had it ringing around my head since. We reprint her posts here with permission (emphasis, cuts and links are mine);
This whole "Alan Moore implores you to please vote and save our broken country from actual f-cking oblivion" might've landed better if his birthday had not been spent noting that he clearly has not read any of the many wonderful modern comics that he might actually rather enjoy. He has also clearly never watched any of the rather enjoyable comics-based movies, or experienced any of the joy, support or inspiration they bring to millions of people. He hasn't sat next to a ten-year-old girl watching Captain Marvel or Wonder Woman for the first time.

The idea that the man who loved superhero stories so much he gave up his job and plunged recklessly into writing comics, which at that time was *insane* of him to do, loved them so much he filled every panel (and arguably every balloon and caption) with that love, loved them so much he tried to make them into something that provoked thought and feelings, that addressed issues, that spoke to people the way superheroes had always spoken to him. That seems crazy to me. I have his collection of Marvel comics, dogeared from reading, from love.

I heard so many times about his excitement at finding a stash of second hand Marvel comics in a junkshop, in a box, or buying them off the spinners in Great Yarmouth on holiday. He could not love superhero comics more if he tried. Jack Kirby was his idol, Ditko was his idol. It was that love that made him who he was! In the 80s he brought ecology and politics into his superhero comics, in the 90s he wrote 1963 which was a glowing fizzing love letter directly to his beloved superhero comics, he wrote that at the same time as From Hell, Lost Girls…

He did not see any opposition between his ABC line of superhero comics, and his beloved mind-boggling huge concept GNs. If I rang, he would spend 45 minutes explaining a cool bit of Tom Strong, a load of daft bits in Splash Brannigan, a clever thing he had done and was proud of. His problem was that the medium he adored was ruled by corrupt despots, that the people who made that magic were abused, that their contribution was not valued, that it was stolen from them. He already hated that before Watchmen. He already knew Kirby had been shafted. So when it happened to him, and then again, and then again, it wasn't just a business deal gone awry, or a bit of bad luck, it broke him. The thing he loved most, the thing he poured *all* his time and energy into for his whole entire life, he couldn't do it anymore.

He fulfilled his obligations to his fellow creators, he did the projects he could control and own, but he didn't want to browse comic shelves anymore. That's so f-cking sad it actually breaks my heart. So for people who thrive now, in this amazing industry we can all find our niches in, where there are so many comics we couldn't possibly buy them all, to say that Alan Moore is out of order for hating superheroes, or what they became, for him, is unbelievable. To see him dismissed as Crazy Old Alan Moore again and again, and people not know what made him that way? To see people dissing him when their job, their industry their medium was partly built on 40 years of his hard work? I am not heartbroken, just really f-cking disappointed.

Can you imagine if he hadn't been f-cked over? If instead of being Grumpy Alan Moore Shouting From His Cave he had spent the past 40 years putting out book after book for DC and the rest? Creating vast worlds full of the superheroes he loves? Enjoying comics? It's a damn shame.
Once upon a time, Alan signed a contract with DC Comics to publish Watchmen and conclude the publication of V For Vendetta, that would have seen rights – and control – return to the creators a year after publication had ceased. Then the collected comics market exploded, specifically because DC was publishing Watchmen, Dark Knight and V For Vendetta, and so those rights never returned.
In another medium, when DVDs emerged, the US saw the Writers Strike, to persuade studios to renegotiate their deals with writers, and add new payment clauses relevant to this new medium, Eventually, the studios acquiesced. With Watchmen and V for Vendetta, DC Comics refused to renegotiate the contract in the light of the newly emerging trade paperback market, so Alan withdrew his labour, and stopped writing for DC Comics. And this pattern continued to play out. As a result, we never got his planned epic superhero event comic Twilight Of The Superheroes, though it was stripped for parts by the likes of Mark Waid, Geoff Johns and others over the years. And nothing else written for DC Comics characters by Alan, since. What if DC had decided to renegotiate with Alan over Watchmen and V For Vendetta publication rights? We may not have had the movies, TV shows or sequels. But we may have had dozens and dozens more superhero series written by Alan since, as well as everything else. An Alan still happier to contribute to, and better the genre as well as the medium, in the decades since. And a willing and loving ambassador for the genre and medium, as its greatest proponent and innovator. But we no longer have that. And, heartbreakingly, Leah has let us all know why.
---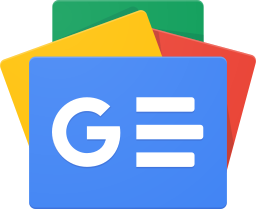 Stay up-to-date and support the site by following Bleeding Cool on Google News today!