Heroes as Celebrities: Zak Penn Discusses Hero Worship
Zak Penn is a screenwriter and director whose name is recognizable to Little Bleeders as a contributing writer on such superhero film projects as X2, X-Men: The Last Stand, The Incredible Hulk, Alphas, and The Avengers. Bleeding Cool previously announced Hero Worship, the upcoming miniseries which represents his first-ever foray into comic storytelling, and presented a nine-page preview of the series earlier this week. I recently had the opportunity to ask Penn a few questions about his latest superhero venture, which I humbly present to you below.
---
BC: Superheroes began on the comic page, but are now big screen mainstays. As a screenwriter and director now launching a new comic book series, you're almost doing it in reverse. What prompted you to tell your latest tale, Hero Worship, in comic book format?
I've always wanted to work in comics, I've just been sidelined by my film career. When Scott (Murphy) pitched me the idea for Hero Worship, it seemed like the version that would be closest to the vision we had for it would be in comic book form. Before it got turned into something different, it would be nice to see it executed exactly as we imagined, so that no matter what happened we would have something tangible to hold in our hands and say "This is what we wanted to create." Unless you write and direct, movies very rarely afford you anywhere close to that creative control.

BC: How did the idolization of superheroes become the focus of your first comic series?
It's a cliché, but ideas really do find you. Scott's idea for Hero Worship fell into my lap at the right time. Also, I have tried in the past to get some comic book work off the ground, but it never seemed to fully come together. Credit William (Christensen) and Avatar for making it happen.

BC: For the films and television shows you've developed, the scope has frequently been very far-reaching; "epic" would fit their description nicely. How would you describe the scope of Hero Worship?
Hero Worship starts on a pretty small, personal level, which is partly what was so appealing about the pitch. The character is a real kid, some of the specific references to his life in Los Angeles are based on the kids that I mentored through the Big Brothers program, and I think that's a great place to build from. But the story expands in a pretty epic way, so I think we'll end up on the same scale as some of the stuff I've worked on.

BC: How did you choose to bring your new creator-owned series to Avatar?
William Christensen kidnapped my dog. I get him back after I publicize the comic. Also, Avatar has a reputation for giving you unlimited creative freedom, which they did. Plus, Scott and I both really liked the Warren Ellis stuff they were putting out.

BC: How would you describe Zenith, the central figure of the series' idol worship?
I don't want to give too much away, but Zenith is absolutely not what he appears to be. The book is very much about the way people see what they want, they find the patterns that are comforting to them, but life is much messier than that. Zenith is an example of just how messy life can be.

BC: Who is Adam, the "everyman" of Hero Worship?
The paradox of creating a good everyman is that you need to make him as singular and unique as possible. Specificity is essential. As I mentioned earlier, we based Adam on some real kids; he is the product of mixed race parentage, street smart because he needs to be, but his life is no picnic. His family life is dispiriting. He's not socially inept, but his obsession with Zenith is where he has invested all of his emotional energy, and that limits how involved in the day to day world he is. The book has a fairly minimalist style, we want a lot of detail about Adam to come about as the story unfolds, but we really tried to create a character who lives in the real world.

BC: To craft the story, you're partnered alongside Scott Murphy, a writer of Star Wars: The Clone Wars. How would you describe the collaborative process in putting the story together?
Have you ever seen War of the Roses? Scott is a volcanic personality, prone to fits of rage and madness, and then the next moment, will nurse some abandoned kittens back to health. It was my job to rein him in. Also, we did a lot of brainstorming. Seriously, though, Scott and I are very much on the same wavelength and he's probably one of the easiest people to get along with you'll ever meet.

BC: Speaking of collaborations, many of the scripts you've worked on have shared credits with other writers. Is the collaborative process something almost mandated by the industry, or is it something that you've found helps build a stronger story?
Both. Many times when you are credited on a movie with other writers its because you've all been hired separately; you rewriting them or vice versa. But I have also chosen to work with a number of different people – Mike White, Simon Kinberg, Werner Herzog, and Scott Murphy, of course – because I thought it would be more fun, and the intersection of our abilities would produce something better.

BC: What are your thoughts on the artwork of Michael DiPascale, whose interior and cover illustrations are bringing the story of Adam and Zenith to life?
We wanted someone who could make the real world feel real, and the action feel big. Michael's work is crisp, clear, and incredibly naturalistic, but also cinematic. He also is an economic storyteller in his own right, which was essential. One day, I hope to be as adventurous with the form as some of my comic book idols, but this book begged for clarity and focus. Michael brought that to bear.

BC: Have there been particular comic book series, storylines, or creators that particularly influenced your interest in the superhero genre, and if so, which ones?
Obviously, given the work I've done, Stan Lee and Jack Kirby, (Steve) Ditko, (Chris) Claremont and (John) Byrne; I grew up on Marvel Comics. Frank Miller as much as anyone; that was the first time a comic book seemed truly cinematic to me. There's so much silence in his work, so little omniscient narrating; his run on Daredevil might have been the first time I started thinking about the form as much as the content. Alan Moore's Watchmen was one of those books that I read and reread when it came out. Incredible.

But I must say that (Mark) Millar and (Brian Michael) Bendis completely changed my thinking about the superhero genre. Those two made superhero stories seem real to me. Millar's Ultimates run, and Bendis's Powers and Alias books reinvigorated my interest in superhero stories. The 90's were a decade that made me stop reading superhero books. Those guys brought me back.

I'll just add, as a bit of arcana, that I absolutely loved the What If comic where Korvac destroys the Avengers, and then the universe. I can't tell you how many people I've run into that cite that issue as something they could never get out of their head.
---
---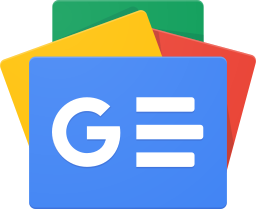 Stay up-to-date and support the site by following Bleeding Cool on Google News today!