He was the central figure on those teaser images for what would be revealed as Empyre.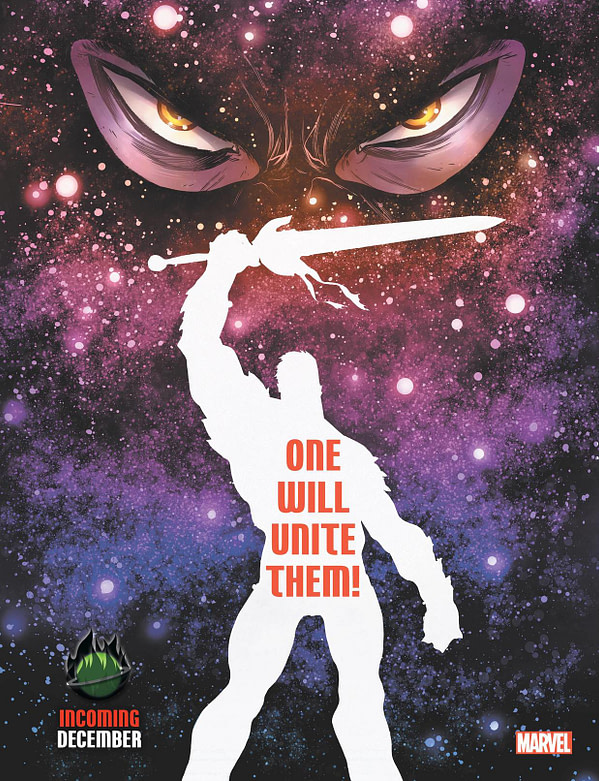 Hulking, the prodigy of Skrull and Kree and one who might divide or unite both intergalactic empires. If only on how to spell Empire. Marvel has announced a one-shot Lords Of Empyre: Emperor Hulking, describing it as an essential one-shot to the Empyre story. Wonder why they didn't just make it Empyre #0 if it is so essential… andnif it it so essential, you can bet it will be underordered.
For as long as the universe can remember, the Kree and Skrull empires been locked in what seemed like a never-ending war, but now, a former Young Avenger has done the impossible. Abandoning Earth, his fellow heroes, and the love of his life, Hulkling has united both intergalactic empires under his rule and now heads to Earth with one of the largest armadas the cosmos has ever seen. What happens next will be chronicled in Marvel's biggest event of 2020, EMPYRE, as well as the essential one-shot, LORDS OF EMPYRE: EMPEROR HULKING. Written by Chip Zdarsky and Anthony Oliveira with art by Manuel Garcia, LORDS OF EMPYRE: EMPEROR HULKLING will show readers what led Hulkling on his bold new path and shed light on his mysterious plans…

"Hulkling is one of the coolest characters in modern comics – he's the great scion of two galaxies-spanning empires, yet somehow one of its most sweetest, kindest, and down-to-earth heroes," said Oliveira. "This story is about really delving into that sense of restlessness, and his epic, classic hero's journey – Star-crossed romance! Colossal space battles! A long lost prince! – grounded in its heart with a question about what it might mean, and what it might cost, to be king."
Ou on April 22nd with this fetching and grey marble bordered cover by Patrick Gleason. I note that Lords is a plural – might we have more essential one-shots in subsequent months?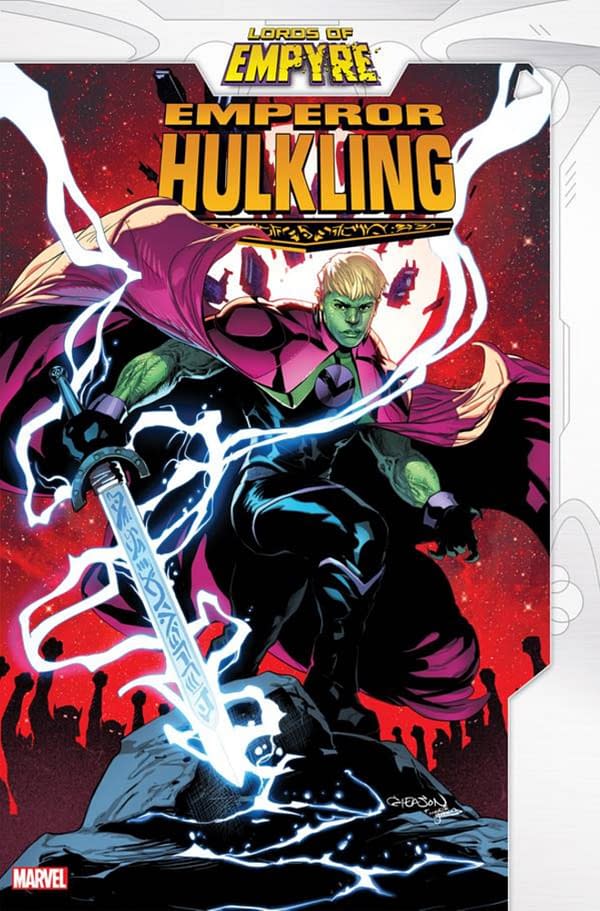 Enjoyed this article? Share it!