Annapurna Interactive revealed a brand new trailer at PAX East for their upcoming puzzle game Maquette, developed by Graceful Decay. The company gave very little information about the game beyond what's in the trailer. The best we can glean from it is that the world you explore is based on sketches drawn up between the characters in the game. There seems to be one story going on while you put together a world around you using the same kind of mechanics we saw in Superliminal. Only with the twist that things you do to smaller versions of the world impact what happens to the one you're standing in. You can enjoy the trailer below while those at PAX East can try out a demo of the game at their booth.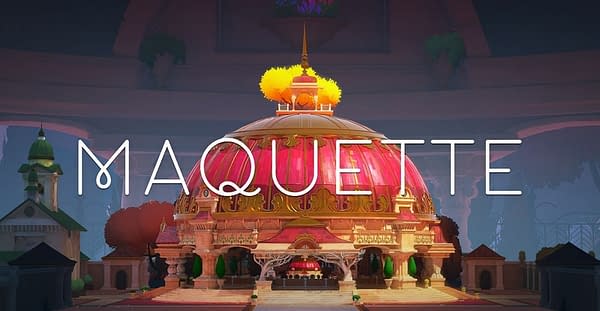 Maquette, a first-person puzzle game set in a recursive world where players experience the life cycle of a loving relationship, will be coming soon. Developed by Graceful Decay and published by Annapurna Interactive, Maquette is filled with stunning environments, eye-opening moments and a narrative that takes players through an adventure of love, loss, and acceptance. In the game, players navigate memories by exploring worlds-within-worlds filled with awe-inspiring architecture. Each chapter features unique interactive puzzles as the player journeys through an imaginative love story. Graceful Decay founder, Hanford Lemoore, showed Maquette's original prototype at the Game Developers Conference and Experimental Gameplay Workshop in 2011, where it initially gained instant praise from developers and media.
Enjoyed this article? Share it!